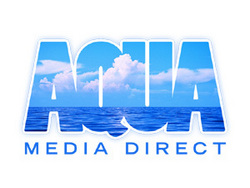 We've expanded our Deep Footprint targeting to help advertisers reach their target audiences on a more granular level and with a greater variety of categories than when we introduced this targeting product last year
Los Angeles, CA (PRWEB) October 8, 2008
Aqua Media Direct, Inc. announced today they have expanded their Deep Footprint targeting to include access to "In-market consumers" and "Enthusiasts" across 22 categories including Domestic Travel, European Travel, Moving & Relocating, Wine, Clothing & Apparel, Marriage, Video Games, Autos, Computers, and Cell Phones.
Aqua Media Direct employs a system for identifying "consumer interest" and "purchase intent" that allows the company to continually freshen a category of highly qualified audience segments, while providing a shorter window of time that a consumer is targeted. The result is having some of the most current audience segments on the Web. The company can also create custom Footprints with relatively short lead time.
Aqua Media Direct adheres to a strict privacy policy that prevents any personally identifiable information from being included in its ad targeting.
"We've expanded our Deep Footprint targeting to help advertisers reach their target audiences on a more granular level and with a greater variety of categories than when we introduced this targeting product last year," says Aqua Media Direct CEO, Tom Doyle, adding, "These valuable In-market consumers amount to actual leads for specific advertisers' products and services."
Aqua Media Direct's mission is to provide advertisers with endemic audiences within an array of boutique Web sites and sophisticated targeting options that allow greater control in reaching a desired audience. The company introduced a new Teen channel and Grass Roots Travel category in recent weeks.
Launched in late 2006, Aqua Media Direct is an online display media company that specializes in connecting advertisers with their target audiences worldwide. The company has a trio of distinctive products: "True Site Representation" - 85 major client websites with endemic audiences and customizable features; "Aqua Premium" - features transparency and the audiences of major client websites that are available for purchase by channel with special targeting options; and "Aqua Performance" - has 1000's of websites classified by content and features a robust ad server that isolates and drives an audience response.
Aqua Media Direct, Inc. is based in Los Angles with offices in Northern California, New York, and Dallas. Tom Doyle can be reached at 818-649-7740.
###