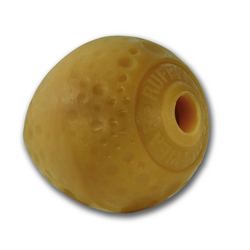 Bend, Ore. (PRWEB) October 8, 2008
Ruff Wear, the leading producer of high performance dog gear, offers a wide variety of eco-sensitive gifts and stocking stuffers for the holiday season. Finding a gift for our four-legged friends that is both practical and personal can be a challenge. Ruff Wear's new green line features recycled and renewable materials and they include everything our canine companions need for holiday fun. More information about the new eco-sensitive line can be found here: RuffWear.com.
Today, dogs are considered members of the family and owners are increasingly bestowing gifts upon their canine companions. The American Pet Products Association, or APPA, estimates that Americans will spend $43.4 billion on their four-legged companions this year alone with 54 percent of dog owners purchasing holiday gifts for their dogs. With the growth of the green movement, consumers are bringing the broader value of green living to society and the world around them. Ruff Wear's green dog gear line helps minimize the impact on the environment and provides new options for eco-sensitive gifts this holiday season.
Whether you're last minute holiday shopping or looking for budget-friendly gifts - dogs on the go will enjoy the benefits of an eco-sensitive bed, toy, or bowl. And Ruff Wear's new green line provides a wide variety of eco-sensitive gear, from the TurnUp interactive dog toy, made of natural rubber from sustainable rubber tree plantations, to the Trail Runner collapsible bowl featuring recycled fabric and webbing. These eco-sensitive products were recently re-designed to incorporate sustainable materials and are available now at specialty retailers and at http://www.ruffwear.com.
"At Ruff Wear we are constantly inspired to find ways to improve our 'green' efforts. Whether by using recycled materials in our products or sustainable and environmentally friendly practices in our workplace, Ruff Wear is committed to finding new ways to minimize our impact on the environment. Our new line of eco-friendly products comes just in time for green holiday gift-giving," said Patrick Kruse, Ruff Wear's founder.
Ruff Wear's Holiday Guide - Give Dogs the Gift of Green this Holiday Season:
Below are gift ideas for your dog or a friend's dog. Some of Ruff Wear's gear requires accurate sizing so company experts recommend the following gift ideas and stocking stuffers. These specific items listed below do not have any sizing requirements.
Gifts for your own four-legged companion - Don't underestimate the benefits of eco-friendly stocking stuffers!
Activity: Whether in the car, at home, or on a camping trip, dogs deserve the comfort of the eco-sensitive Mt. Bachelor Pad. This portable and cozy dog bed features a recycled polyester fleece sleeping surface and PVC-free, recycled waterproof shell.
Ruff Wear Solution: The Mt. Bachelor Pad is a comfortable place for your dog to snooze.
MSRP is (M) $ 59.95 (L) $74.95
Activity: Coming home from work after a long day and looking for an interactive toy to engage your four-legged friend? The TurnUp is almost round and it bounces all around - left, right, up, and down.
Ruff Wear Solution: The re-designed TurnUp is made from natural latex rubber, a renewable and sustainable source - about the size of a tennis ball it's the perfect stocking stuffer.
MSRP is $9.95.
Giving a gift to a friend - gifts that are both practical and thoughtful while leaving less of an impact on the environment!
Activity: Your friend's dog is a fetching machine and you want to support the habit.
Ruff Wear Solution: The Gourdo is perfect for exercising and fun. The obsidian black Gourdo is made from 30% maximum reclaimed-rubber content, meaning rubber scraps are reblended to make more Gourdos!
MSRP is (S) $9.95; (L) $11.95.
Activity: Going mobile is your friend's mission. Friend and canine need a portable, waterproof bowl for when they're on the go.
Ruff Wear Solution: Ruff Wear collapsible bowls are made from a long-lasting and environmentally sensitive recycled polyester outer shell.
MSRPs Below:
Trail Runner - MSRP: $9.95
Go Between - MSRP: $14.95
Go Between Cinch Top - MSRP: $14.95
Quencher - MSRP: $19.95
Quencher Cinch Top - MSRP: $19.95
About Ruff Wear:
Ruff Wear's mission is to enhance the interactive bond between canines and their human guardians. Ruff Wear encourages an active lifestyle for everyone with a four-legged friend - stay fit, healthy and happy - whether it's 15 minutes of playtime, a day hike or multiday backcountry camping trips. Our gear For Dogs On the Go® combines performance, quality, fit, function and safety to meet the needs of active and adventurous canines and their companions. Based in Bend, Oregon, Ruff Wear sells their line through specialty pet and outdoor retailers as well as through http://www.ruffwear.com.
###