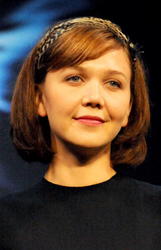 Countless toys come to life each holiday with the help of a small Duracell battery. We believe that all children should experience the elation of seeing a new toy power up for the first time
Bethel, CT (PRWEB) October 8, 2008
Actress Maggie Gyllenhaal is teaming up with Duracell today to direct a nationwide casting call to find Duracell Holiday Ambassadors who will help "Power A Smile" this holiday season. The winning ambassadors will work alongside Gyllenhaal, best known for her high-wattage performance in the blockbuster film "The Dark Knight," in the Duracell "Power A Smile" campaign to spread smiles and cheer to children in hospitals throughout the country and in their own communities.
Children between the ages of six and 15 are invited to participate via online and in-person casting calls. The online search will take place at http://www.PowerASmile.com now through Nov. 3, 2008, at 8 a.m. EST. To enter, parents can upload a photo of their child exhibiting that moment of excitement upon opening or powering up a gift for the first time. Winning entries will be judged for creativity and originality based on a short story submission about the best gift their child ever received and why it made them smile.
"Countless toys come to life each holiday with the help of a small Duracell battery. We believe that all children should experience the elation of seeing a new toy power up for the first time," said Bob Jacobs, marketing director at Duracell. "This year, Duracell wants to power even more smiles around the country, especially in those places where smiles are needed most, such as children's hospitals. That's why we are again looking for happy and enthusiastic children to help bring that same feeling to others this holiday season."
The winners will receive a trip to New York City to meet Gyllenhaal in early December, a $500 shopping spree, Duracell batteries to power all of their holiday toys and the chance to power smiles for less fortunate children this holiday season. As a Holiday Ambassador, they will return to their local community with donated toys and Duracell batteries to deliver to local children's hospitals just in time for the holidays.
"There is nothing more important to me than helping to keep children everywhere healthy, safe and happy," said Gyllenhaal. "I am thrilled to join Duracell and the young ambassadors to do even the littlest bit to make that possible and spread some joy this holiday season."
The judging panel will include representatives from Duracell as well as from local and national children's hospitals. Duracell will choose five ambassadors in all - two winners will be selected through in-person casting calls in Dallas and Philadelphia - and three winners will be selected through a national online casting call now through Nov. 3, 2008, at 8 a.m. EST. Winners will be selected on or about Nov. 13, 2008.
Rules and Regulations
The Duracell Power A Smile national online contest is open only to residents of the United States or the District of Columbia 18 years of age or older at time of entry and who are a parent/legal guardian of a child six-15 years of age as of time of entry. The child must appear in the photo and must also be a resident of the 50 United States or the District of Columbia. Employees of Procter & Gamble, its affiliates, subsidiaries, advertising, public relations and promotion agencies and their immediate family members and/or those living in the same household of each are not eligible. All federal, state and local laws and regulations apply. Void where prohibited by law. Official rules and regulations can be found on the program Web site at http://www.PowerASmile.com.
About Duracell:
Part of the Procter & Gamble Company [NYSE:PG], Duracell has been powering people around the world for more than 40 years. Our products serve as the heart of devices that keep people connected, protect their families, entertain them and simplify their increasingly mobile lifestyles. As the world's leading manufacturer of high-performance alkaline batteries, Duracell also innovates in disposable, renewable and peripheral technologies and markets general purpose flashlights along with the advanced Daylite® LED flashlights. Visit http://www.duracell.com for more information.
About Procter & Gamble [NYSE:PG]:
Three billion times a day, P&G brands touch the lives of people around the world. The company has one of the strongest portfolios of trusted, quality, leadership brands, including Pampers®, Tide®, Ariel®, Always®, Whisper®, Pantene®, Mach3®, Bounty®, Dawn®, Gain®, Pringles®, Folgers®, Charmin®, Downy®, Lenor®, Iams®, Crest®, Oral-B®, Actonel®, Duracell®, Olay®, Head & Shoulders®, Wella®, Gillette®, and Braun®. The P&G community consists of 138,000 employees working in over 80 countries worldwide. Please visit http://www.pg.com for the latest news and in-depth information about P&G and its brands.
###