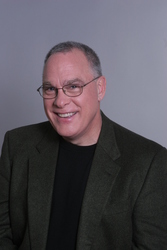 The tactics are harsh and often unpopular, to be sure, but they are the actions managers need to take to remain financially viable during one of the worst economic times we've had to face in recent history.
Concord, MA (PRWEB) October 8, 2008
Dr. Reed Holden, one of the world's leading pricing strategists, called for companies to employ survival pricing tactics in order to endure the current financial crisis. Dr. Holden called for measures that go beyond already difficult recessionary tactics, to policies that will help companies survive during a period of economic decline.
"Times like these call for Survival Pricing. Survival Pricing focuses on immediate pricing actions businesses need to take in order to make it through a deep and potentially long financial crisis," stated Holden. "The tactics are harsh and often unpopular, to be sure, but they are the actions managers need to take to remain financially viable during one of the worst economic times we've had to face in recent history."
Holden recommends managers take the following steps to ensure business viability in the future:
1. Move to Incremental Cost Pricing-real incremental costs. The job of pricing is to keep contribution dollars flowing into the system. Any dollars are better than no dollars. If you are in a value-based space and demand starts slipping, a cost-based approach will assure that your customers are getting the best possible prices. They will need those prices to survive.
2. View labor as an incremental cost. Yes, we want to protect the parking lot but you can cost yourself out of the market today. Your job is to keep the engine going, not to keep everyone employed. If you wait too long to deal with this, you may lead the company to bankruptcy and/or insolvency. Call the union representatives and get them involved with this.
3. Eliminate all unnecessary costs. Dump the jet and first class travel. Close the executive dining hall and bring a sandwich. Eliminate all "corporate" and brand advertising and promotion. Instead, divert those budgets to sales effectiveness. Do better with deal tracking, buying center analysis, customer level value propositions and dealing with RFP's.
4. Continue to look for valued services that will keep customer costs low. Look for things like faster and more reliable delivery that keeps customer costs low, better training and on-line support that improves efficiency, improved packaging. Don't cut those services, instead offer them to the customers that will pay for them at a reasonable price-even based on the costs.
5. If price buyers and poker players want "bare bones" pricing, give it to them but take away the value services. If they complain, that's a good thing. You will better understand their pricing threshold.
6. Execute brutal fences around those valued services. Companies can't afford to give them to price buyers any more, so don't.
7. Determine the true cost to serve a customer and if you're losing money, fire them. Let the competition serve them. If you really know your true cost for serving a customer and your prices are below those costs, you can't afford to serve them any more.
8. Change your pricing strategies, especially if they are either skim or penetration. In downturns, customer demand is inelastic so eliminate penetration pricing to build volume or share. Don't spiral into price wars. Skim strategies might leave you very vulnerable to competitors.
9. Have a steady hand on the tiller. This is not the time to panic it is the time to be strong and confident. Show customers that confidence. Be honest with them but keep them confident in you. Especially with pricing. Don't let business conditions rattle you or your people.
10. Become a value leader in the firm. Confidence in value leads to confidence in pricing. Confidence in pricing leads to survival during these difficult times.
To read more tactics and the full statement by Dr. Holden, please see his blog entry "The Economy, Parking Lots, and Survival Pricing" at http://reedholden.wordpress.com.
About Holden Advisors:
Reed Holden is CEO and Founder of Holden Advisors http://www.holdenadvisors.com, a pricing consultancy and training firm that specializes in working across product, marketing, pricing, and sales functions to improve pricing performance.
About Pricing with Confidence:
The book, Pricing with Confidence: Ten Ways to Stop Leaving Money on the Table, is published by Wiley & Sons, describes easy-to-understand steps companies can take to design and implement pricing approaches that are profitable, even in challenging times. For more information on what pricing strategies your company can adopt when markets change, and to learn more about the book, order a copy, or to view upcoming seminars see: http://www.pricingwithconfidencebook.com.
###