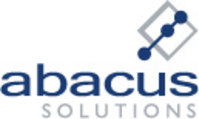 Atlanta, GA (PRWEB) October 12, 2008
Abacus Solutions, a leading multi-platform provider of enterprise-level IT products and infrastructure computing services, today announced the appointment of David Harmer, Senior Solutions Engineer. Harmer brings more than 15 years of computer engineering experience to Abacus. For the last 12 years, Mr. Harmer has worked as Manager of Central Systems for Imerys, Inc., a French, multinational mining company with revenues in excess of $4.3 billion dollars. The addition of Mr. Harmer augments this superior team to a total of 20 engineers.
Abacus Solutions' business strategy includes hiring talented and experienced engineers who are superior in assessing, designing, installing, integrating, and implementing complex enterprise computing solutions around servers, storage, and networking. Abacus offers a comprehensive portfolio of infrastructure computing services including assessments and health checks, server and storage virtualization and consolidation, back up and recovery services, e-mail archiving, and data center services.
Abacus Solutions was conceived in the year 2000 as a company with a focus on refurbished enterprise hardware. Today, Abacus dominates the refurbished market, and expects continued sales growth as the recession worsens. By continually enhancing its talented team of engineers, Abacus has taken this successful business model to the next level adding partners like EMC, VMWare, NetApp, Dell, Symantec, FalconStor, and other top players considered "the best" in the industry. Now, Abacus is adding a new "state of the art" Data Center. This Data Center will ensure that Abacus Solutions will continue to be a trusted and "true" partner with our customers. Abacus customers are medium to Dow 30 sized and we typically have relationships with CIOs, CTOs, Directors of IT, Storage/Server/Networking managers, system administrators and purchasing.
About Abacus Solutions
Abacus Solutions architects multi-platform enterprise-level, server, storage and networking solutions by offering technologies from leading vendors. Products include new and used servers, software, networking and storage solutions. Whether new or expertly refurbished and warrantied equipment is needed, Abacus works directly with, and across, the purchasing and IT departments at both strategic and deep-dive technical levels to match the right equipment, budgets and processes to a company's direct needs -- delivering technology much faster than working directly with OEM vendors, at a fraction of the cost. Abacus also offers comprehensive infrastructure computing services including business continuity and disaster recovery solutions. For additional information, call 770-738-1101, 1-800-605-5446 or visit abacusllc.com.
###