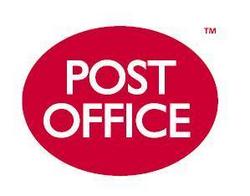 Familiarising yourself with the tipping culture will lessen your chance of causing offence and stop you spending money unnecessarily. Do always take some small notes and coins in the local currency just in case.
London, UK (PRWEB) October 16, 2008
Against the backdrop of rising inflation and living costs, UK tourists are now tightening their belts with 36 per cent (more than one in three) admitting they will not put their hands in their pockets on holiday, unless they receive exceptional service.
Penny conscious tourists are now refusing to tip waiters, taxi drivers and hotel staff when dissatisfied and 13 per cent say they'll definitely be tipping less and less often, no matter what the service, to make their travel money stretch further this holiday.
Of UK residents holidaying abroad this summer, 46 per cent will continue to leave gratuities to waiters and waitresses, the survey revealed, while only five per cent will tip deck chair and sunbed attendants, five per cent street performers, eight per cent hotel front desk and seven per cent holiday reps and tour guides.
The UK's most generous gratuity givers live in the East of England with 55 per cent tipping waiters, followed by the Scots, (54 per cent) and those in the North of England (54 per cent)
Most UK residents are ignoring cultural expectations and tipping according to how they feel - 44 per cent said they will tip as little or as much as they want if impressed with the service.
Waiters in the States have been feeling the brunt of UK residents tightening their belt.
Paul Paz of Waitersworld, which represents waiters in America where a 15 per cent gratuity is expected, said: "A waiter told me at the end of a meal that an English tourist presented him with $100 and told him to keep the change. The change was $2 or 2% of the bill. When the waiter politely told him how much is expected in the States, the customer graciously added more to the gratuity to boost it to the 15% level.
"However, the other English customers darted disapproving looks at him. Because of the economy globally, there has been a decline of restaurant sales and a decline in the more generous gratuities in America beyond the standard 15%.
"It is a long-standing American standard that tipped employees are only paid the current minimum wage so gratuities are vital here."
The countries where holidaymakers can afford to be more generous are Turkey, where lira sales rose by 28 per cent this year, and Egypt, where the country's pound jumped 31 per cent**. The Turkish lira has consistently scored highly for value in the Post Office® Holiday Costs barometer.
The Post Office® survey also revealed the biggest grievance among UK holidaymakers are hidden charges on services - 63 per cent complain of being stung unexpectedly, while 36 per cent get riled at "tourist prices" above the usual rate.
Post Office® head of travel services, Helen Warburton, said: "When researching your holiday destination, do read up on the tipping etiquette for that country so that you can factor this into your spending budget. In some places, like the USA, giving a little extra is considered really important, for example.
"Familiarising yourself with the tipping culture will lessen your chance of causing offence and stop you spending money unnecessarily. Do always take some small notes and coins in the local currency just in case."
The top five staff holidaymakers like to tip are:
a. Waiters and waitresses (47 per cent)
b. Taxi or coach driver (36 per cent)
c. Chambermaid (32 per cent)
d. Bar staff (18 per cent)
e. Valet parking (8 per cent)
Notes to editors:
*Research undertaken by T-Poll Market Intelligence Ltd. Total sample size was 1,079 adults. Fieldwork was undertaken in July 2008. The survey was carried out online. The figures have been weighted and are representative of all UK adults (aged 18+).
** Based on Post Office® bureau de change sales data
About Post Office® Travel Services:
The Post Office® is the largest bureau de change provider in the UK with a 25% market share, offering over 72 different currencies with 0% commission on all foreign currency and travellers' cheques. The Post Office® pre-paid Travel Money Card offers customers a secure and convenient way to carry their holiday money.
The Post Office® Credit Card charges 0% commission for all purchases made overseas and also offers customers the flexibility to pay for two large purchases at any time at a discounted fixed rate - ideal for splashing out on holiday!
Additionally, holidaymakers can buy great value single trip and annual travel insurance policies, starting from as little as £5.50, at over 9,000 branches nationwide or online. Kids go free with all travel insurance policies.
For further information, please contact:
3 Monkeys Communications
Redzi Mangwana
020 7440 2410
Redzi @ 3-monkeys.co.uk
Post Office® Ltd
Hayley Fowell
020 7250 417
hayley.fowell @ postoffice.co.uk
Post Office Ltd. Registered in England and Wales no: 2154540. Registered Office: 80-86 Old Street, London, EC1V 9NN.
The Post Office and the Post Office symbol are registered trade marks of Post Office Ltd.
Post Office Ltd is an appointed representative of The Governor and Company of the Bank of Ireland, which is authorised by the Irish Financial Regulator and the Financial Services Authority; regulated by the Financial Services Authority for the conduct of UK business. Bank of Ireland, incorporated in the Republic of Ireland with limited liability. Registered in England and Wales with branch number BR000459.
Card Account offered by J.P. Morgan Europe Ltd through Post Office Ltd. J.P. Morgan Europe Ltd is authorised and regulated by the Financial Services Authority. Registered in England and Wales No. 938937. Registered Office: 125 London Wall, London, EC2Y 5AJ.
###