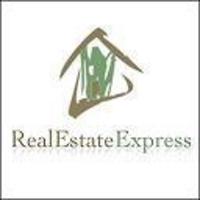 now is the time to get your real estate license in preparation for the next big upswing in real estate
St. Louis, MO (PRWEB) October 11, 2008
For the last few months, The American School of Real Estate Express (known on the internet as RealEstateExpress.com) has been telling prospective students that "now is the time to get your real estate license in preparation for the next big upswing in real estate". Company executives acknowledge the economy is struggling but when it turns around, some very smart, forward thinking people stand to make a lot of money. RealEstateExpress.com is strongly encouraging people to put themselves in a position to benefit from the start of the next real estate upswing by getting licensed now.
RealEstateExpress.com has been offering online real estate license courses and real estate exam prep since 1997. They were among the first real estate schools in the country to make the jump from classroom to online education. Since then, they have helped close to 100,000 people become licensed real estate professionals.
David Goldstein, one of the company's owners tells us, "About a year and a half ago we sensed this downward trend was approaching. Like most others we didn't realize that it would go this deep or that it would last this long. Many experts tell us that the true bottom may not come until late spring 2009. But those same experts also tell us that the next boom will begin at the same time and that it will be big."
The American School of Real Estate Express has taken a proactive approach during the months of this downward trend and has made significant investments in the expansion of the company. This has meant opening schools in additional states - almost doubling the number of states they serve.
They have also just completed a massive re-design of their website and education delivery system. Their new site is easier to use, more visually appealing and filled with helpful information for those investigating a career in real estate.
They have also produced 2 videos encouraging those considering a career in real estate to get licensed now. These videos are being widely distributed on the internet and can be found on YouTube.com and elsewhere online.
This has all come at a high price at a time when enrollments in real estate schools have seen a steep decline and revenues for real estate schools are down. But RealEstateExpress executives say the time to prepare for the next upswing is exactly when things are at their worst. It may seem risky, and it may be a little risky, but as they say "no risk, no reward". Those who take a little risk are almost certain to see big rewards very soon.
RealEstateExpress.com isn't just talking the talk, they are walking the walk. When they say that "now is the time to make the investment in a new career" they are putting their money where their mouth is.
About RealEstateExpress.com:
Also known as The American School of RealEstateExpress, RealEstateExpress.com is one of the oldest providers of online real estate education in the US and has been offering online real estate license courses and real estate exam prep since 1997.
For more information about RealEstateExpress, go to http://www.realestateexpress.com/
Contact:
Jeff Reynolds
Media Relations
American School of Real Estate Express, LLC
12977 North Forty Drive, Suite 214
St. Louis, MO 63141
866-739-7277
###