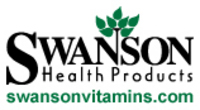 Fargo, ND (PRWEB) October 13, 2008
As the economy keeps taking big hits and people everywhere are spending their hard-earned money on rising prices, consumers and companies alike are looking for ways to save. From spending $4 or more on a gallon of gas to skyrocketing interest rates and even paying 3 times the amount on at the grocery store compared to last year-- paychecks aren't lasting as long.
In an attempt to help people get all of their natural health product needs taken care of in one place, Swanson Health Products adds more national brands. They have been paying close attention to the economy and listening to their customer requests. Keeping prices low and quality high is a top priority at Swanson Health Products and they felt that adding more products would be a way to help.
The most requested items over the last year include more essential oils, different health and beauty products, more sports nutrition brands and a larger selection of homeopathics. The requests didn't fall on deaf ears. Swanson Health Products now carries Dr. Bronner's soap, Aubrey Organics and Kiss My Face products in their online health and beauty catalog. They added Muscle Tech and Action Labs to their sports nutrition category and they added Olba's and Bach Flower Essences for homeopathics.
Swanson Health Products has also added a larger selection to their multi-vitamin and supplement product catalog including brands such as NOW Foods, and Source Naturals. Not only is Swanson Health Products listening to their customers on what products to carry, but they are also helping by creating a one-stop-shop for all natural health product needs.
Swanson Health Products is an industry leader in bringing vitamins direct to consumers at the lowest price possible. Swanson Health Products goes a step beyond its competitors by offering powerful guarantees. All products are backed by a 100% Satisfaction, Money-Back Guarantee and Double the Difference Lowest Price Guarantee.
###