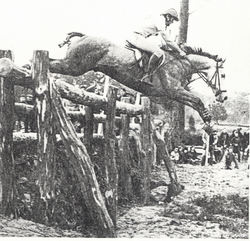 What is the Science of Motion
Sarasota, Florida (PRWEB) October 11, 2008
It is not that the scientific aspect is heavy. In fact the science is clearly explained and easy to understand. The greatest difference is the kindness to the horse. The equestrian education emphasizes submission. Horses are submitted to a system and failure to perform or lameness is attributed to the horse's poor genetic or bad attitude. In reality, they are many "not good enough" horses who are very good but have their talent downgraded by muscles imbalance, morphological flaws or other defect that submissive techniques attempt to manage but are unable to resolve.
The science of motion is about addressing and correcting the muscles imbalance or the source of the abnormality. It is not done submitting the horse to another system but rather engaging the rider as well as the horse's intelligence. It is a partnership where the rider's knowledge and the horse's mental processing reach a level of body control that opens performances previously inaccessible and the capacity to perform at the horse's fullest potential while remaining sound.
Listening to numerous requests, I decided to provide this "explanation." "What is the Science of Motion" is the long due reference that anyone already engaged in this new perspective expected. For everyone hoping to further their riding skill and their horses' talent, the unprecedented quality of the illustrations and simple clarity of the text elevates What is the Science of Motion as the greatest learning materiel ever made available.
Jean Luc Cornille has gained worldwide recognition by applying practical science to the training of the equine athlete. Influenced by his background as a gymnast, Jean Luc deeply understands how equine training can be enhanced by contemporary scientific research. A unique combination of riding skill, training experience and extensive knowledge of the equine physiology enables Jean Luc to "translate" scientific insights into a language comprehensible to both horse and rider. This approach has been the trademark of his training.
The CD/Book is now available Science Of Motion Web Site
More on Jean Luc Cornille at Jean Luc Cornille Biography
Contact:Jean Luc Cornille
Science Of Motion
941-961-7101
http://www.scienceofmotion.com
# # #