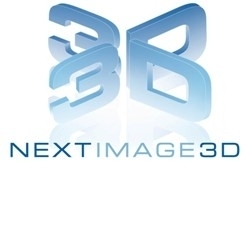 When was the last time an image - a photograph, a poster or an illuminated sign - actually reached out and grabbed your attention?
Los Angeles, CA (PRWEB) October 15, 2008
Nextimage3D, a Los Angeles based company, has announced its launch into the retail signage arena with its partners, ProLab and DSA, combining NextImage3D's cutting edge photographic and software technology and its partners' high end printing and signage display products.
Les Nakashima, founder and owner of Nextimage3D asks: "When was the last time an image - a photograph, a poster or an illuminated sign - actually reached out and grabbed your attention?" Nakashima points to the virtual deluge of information and messages aimed at retail consumers, and emphasizes, "Chances are you give in-store signage a passing glance at best, posing a major challenge for retailers and advertisers." He points out that this is also a constant worry for promotional companies as well as the people who create the signage.
However, marketing and advertising professionals now have access to a revolutionary new technology that produces crystal clear 3D photographic displays. The displays come in a variety of sizes suitable for point of sale and retail promotion. These images, produced exclusively by Nextimage3D, provide exciting new opportunities for marketers and promoters to strengthen their messages to consumers.
Nakashima's Atlanta based associate, Sanjay Patel, explains further that experts in retail marketing report that 70% of purchasing decisions are made inside the retail store. So, he adds, attracting shoppers' attention is paramount, "Effective signage is crucial for a brand to set itself apart. You have to spark the consumers' interest and persuade them to take a closer look at what you are offering."
This, he states, is a major challenge facing marketing and promotions professionals, and is true for established products and brands as well as for new launches. Nextimage3D's technology provides viable solutions that enable those marketing efforts be more effective in communicating with consumers.
Patel is also optimistic with regard to expanding the operations of the business to trade shows and business presentations. In a trade show environment, he explains, exhibitors are trying to attract visitors in much the same way as a retail store. As an expo or show lasts typically only three or four days, the more effectively a booth can attract visitors, the more successful the show experience.
While lenticular displays have been around for over ten years, they have never attained mainstream appeal and applications have been limited. Nextimage3D has advanced the technology with its proprietary photographic process and software. The images are presented in full color and have an eye catching depth and realism. Nakashima points to a recent trade show experience, "Although the backlit sign was not prominently positioned, the exhibitor estimated that some 70% of traffic at the booth was generated by the 3D image."
Although Nakashima anticipates major interest from the signage industry, there is also increasing interest among those who want to enjoy 3D images of specialty items and collectibles. Having been involved in the photography of fine architecture and automobiles for many years, he observes that people who appreciate the aesthetics of such items as classic cars, motorbikes, toys and even religious icons will derive extra satisfaction from a brilliantly clear, elegantly framed 3D image on the wall of a den or office.
The technology is versatile and flexible enough to accommodate the needs of businesses and individuals, as images can be backlit in lightboxes or in poster format, which permits framing and hanging. The images also come in a variety of sizes to allow for optimum placement in retail outlets.
One challenge facing NextImage3D is presenting 3D images on its website gallery that exhibits images ranging from classic cars to gourmet food to flower arrangements. Although the actual products require no special equipment to deliver the full 3D effect, anaglyphic glasses - the 3D movie glasses with red and blue lenses - are needed to produce the effect for the website images. The company makes these glasses available through its website.
For more information, call Mike Alexander at 678-933-8500, or visit our website at http://www.nextimage3d.com/
###