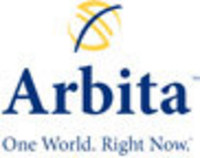 Arbita is a force to be reckoned with
Minneapolis, MN (PRWEB) October 16, 2008
Arbita, a provider of recruitment marketing technology, media and services, has attracted three industry all-stars to their executive team in recent weeks.
Shally Steckerl joins Arbita as executive vice president
George LaRocque joins as executive vice president of sales and marketing
Glenn Gutmacher joins as vice president of Arbita Consulting and Education Services (ACES)
Steckerl, LaRocque and Gutmacher are new additions to an executive management team recognized by the talent management industry as a source for recruitment marketing innovation and an advocate for virtuous recruiting. The team is led by Arbita's CEO and Founder, Don Ramer.
"Arbita is a force to be reckoned with," said Ramer. "Shally [Steckerl] and Glenn [Gutmacher] are known to recruiters as two of the most valuable minds in our space. And everybody knows George [LaRocque] is among the best sales and marketing executives around - look at his track record. Together with our existing team, these folks comprise the most effective management group in the industry. We're all very excited about what we will accomplish in 2009 and beyond."
Steckerl joins Arbita via a merger with JobMachine earlier this year. Steckerl, who was JobMachine's founder and "Chief Cybersleuth," has emerged as one of the most respected authorities on sourcing and reaches tens of thousands of recruiters on a regular basis through his popular seminars, onsite workshops and webinars. As executive vice president for Arbita, he will focus on growing the company's recruiter development services
Larocque is a seasoned industry veteran with more than a decade of sales and marketing leadership for some of the most recognized names in the talent management and recruiting market segments. As executive vice president of sales and marketing for Arbita, he will lead the quest to connect companies with the recruitment marketing technology, media and services that are right for them.
Gutmacher is a leading innovator in online sourcing and brings more than decade of experience as a consultant and recruiter development expert. He has raised the sourcing skill level of thousands of industry professionals in his many public and private live seminars and webinars. Gutmacher is also a prolific writer for recruiting trade publications, portals and his own highly-regarded blog, Advanced Online Recruiting Techniques.
HR and staffing professionals will have a chance to meet all three new executives at the upcoming Human Resource Executive®'s 11th Annual HR Technology® Conference & Exposition, October 15-17, 2008, at Chicago's McCormick Place.
About Arbita
Since 1993, Arbita has been connecting companies like General Dynamics, eBay, Pfizer and Cox Communications with the best candidates on the Internet, all over the world. Our recruitment marketing technology, media and services have been developed with the belief that every client deserves a partner with their best interests at heart. Arbita is based in Minneapolis, MN and on the Web at http://www.arbita.net.
This press release was distributed through eMediawire by Human Resources Marketer (HR Marketer: http://www.HRmarketer.com) on behalf of the company listed above.
# # #