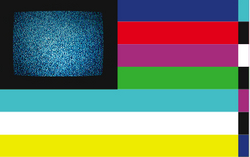 The broadcast television era was built on sponsorship, and we think that sponsorship will also be a good fit with the new age of Internet Television.
Clifton, Virginia (PRWEB) October 14, 2008
AmericaFree.TV, LLC (AFTV), a leading Internet Television broadcaster, announced today the launch of a variety Internet broadcast channel sponsored by Domino's Pizza. The AmericaFree.TV variety channel offers a mix of content, including Comedy, Cartoons, Mystery and Drama genres together with weekly Mojo Working rock concert videos. AmericaFree.TV has attracted over 6 million unique visitors to the site; these viewers are also predominantly young, male, and regular pizza consumers. The Internet Broadcaster recently teamed-up with Crispin, Porter + Bogusky ad agency to create a more user-friendly movie experience and bring TV-like navigation to the site. "I think when you look at America Free TV you're looking at the future" said Chuck Porter, Chairman of Crispin, Porter +Bogusky. "Young men already spend more time online than they do watching TV. An idea like the Domino's Channel is one of the ways advertisers are going to have to keep their brands fresh and relevant in this new environment. Turn on The Three Stooges or a classic rock concert video and order a pizza. You got 30 minutes."
"We are delighted to have Domino's endorse the high-definition and high-quality content available from AFTV," added Mike Smith, CMO for AmericaFree.TV. "The Domino's sponsorship is a long-term commitment to sponsor-supported channels; their involvement reminds us of the golden age of TV, when half-hour or hour-long broadcast shows had a single sponsor, like Texaco. We are excited to see this partnership progress as AFTV grows in popularity." The Mojo Working program, from Gravity Unlimited, will highlight classic rock, blues and funk performances from artists ranging from Celia Cruz to John Lennon. Most of these concerts have not been aired for decades, and some have never been aired on broadcast television. Mojo Working will be opening with "Remembering Otis," classic performances from the 1967 Stax Vox Tour, featuring Otis Redding with Booker T. & The MG's, as well as R&B vocal duo Sam & Dave.
"As the producer of AmericaFree.TV, I am happy to be able to bring our audience a new channel, and excited to enter a relationship with Domino's," said Marshall Eubanks, CEO of AFTV. "The broadcast television era was built on sponsorship, and we think that sponsorship will also be a good fit with the new age of Internet Television." Eubanks, a pioneer in streaming media, multicasting and telepresence, is a member of the Internet Engineering Task Force (IETF) and holds a degree from MIT.
AmericaFree.TV, http://www.AmericaFree.TV/, is a leading advertising-based Internet Broadcaster offering multiple channels of standard definition video content to anyone with a broadband Internet connection. AmericaFree.TV has taken the classical television model of advertising-based continuous programming onto the Internet.
###