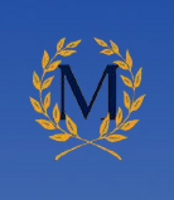 Pearl of the Karkonosze Mountains
Jelenia Gora, Poland (PRWEB) October 14, 2008
Montague Homes, Sp.Zo.O the premier land acquisition and property Development Company in Poland, announced its latest development in the town of Jelenia Gora. Known as the Pines Hills Residential Community, this property is poised to grow into one of the finest investments in a burgeoning area. Through its website, Montague Homes aims to provide comprehensive information about Pine Hills, as well as offer a superior level of service for prospective investors in order to fulfill their specialized needs and requirements.
With the reputation as the "Pearl of the Karkonosze Mountains", Jelenia Gora is conveniently located by this mountain border between Poland, The Czech Republic, and Germany. The region is brimming with numerous attractions and amenities, including 16 ski resorts, numerous pristine lakes, historic sites, and summer time attractions that stimulate a vibrant year round tourism industry.
The millions of tourists can be attributed to Jelenia Gora's accessibility. It is superbly situated between the major European markets of Prague, Wroclaw, and Berlin, the area is easily reached either through the new autobahn that services Berlin or the high speeds trains that connect to all of the major cities.
The Jelena Gora Master Plan limits building land to a low percentage and low density - this combined with the National Forest that surrounds Pine Hills on three sides, guarantees that the area will stay natural, immaculate, and a valuable investment for years to come.
Covering a lush 35.6-acres of prime land, the Pine Hills Residential Community is situated on the lower slopes of the Sudety Mountain range, it is designed to enhance the natural beauty of the area as an eco-friendly development concentrating on energy efficiency solutions such as solar power. The development will offer a variety of properties including luxury detached homes, multi-family properties, a recreation/commercial centre, including a health spa, indoor/outdoor pools, tennis courts as well as a restaurant and other shops are being planned to serve the needs of the community.
Poland currently attracts more development than any other country of the EU, and the GDP growth is expected to be 6.5 to 7% in 2008 alone. The value of its currency has increased over the last year at an astonishing 25-50%, and with two years until the Euro is adopted this trend is expected to continue. As an expert in property markets and land development in many EU countries, Montague Homes predicts that properties in this country will rapidly appreciate in value over the coming years, and recommends to its investors to look at Jelenia Gora and the Pine Hills Residential Community as a reliable investment for the future.
About: Founded in 2007, Montague Homes, Sp.Zo.O is a fully integrated land acquisition and property development company funded by private equity and managed by executives with over 30 years of experience. Along with our own high quality projects, we offer real estate projects in 19 different markets to match our clients objectives, as well as offer support services to best manage those investments. Montague Homes welcomes returning and prospective investors to contact them at anytime for more information. To learn more, visit Montague Homes or call (44) 0207 -1382- 703.
###