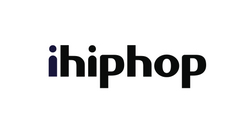 Hollywood, CA (PRWEB) October 14, 2008
ihiphop.com, the rapidly growing cultural hub and market dominating social network experience for the urban youth consumer/demographic, leaps toward Web 3.0 (and music biz 2.0) with the announcement of a tour sponsorship/partnership with rising star emcee MURS.
ihiphop.com is sponsoring Murs' national tour, which kicked off last week in San Francisco, hot on the heels of the #45 Billboard debut of Murs' first major label offering, "Murs For President," in a deal that further illustrates the link between web-based grassroots initiatives, organic artist development through direct fan outreach and overall
brand fortification.
As the new media tour sponsor, ihiphop.com will be the beneficiary of "point of venue" exposure through prominent branded banner positioning at each stop on the tour. Additionally, the partnership/sponsorship will harness ihiphop's massive 1 million+ user base with the dissemination and promotion of weekly viral video "tour diaries," providing an unparalleled look behind the curtain at the personalities, fans and inner sanctum of the road show supporting Murs' new LP. All of this plus a forthcoming broadcast TV spot featuring an endorsement from the emcee will translate to a landscape pioneering, first fully integrated sponsorship/partnership between a recording artist and a burgeoning new media monolith.
"ihiphop.com provides a pulpit from which an artist can seamlessly promote, network and commingle with everyone from die hard fans to the curious hip-hop music/culture/lifestyle enthusiast. Independent and major label artists alike must adjust their marketing and promotion vehicles to reflect the changing landscape of consumer behavior and artist development. ihiphop.com is dedicated to serving both the artist and fan communities by facilitating greater interaction and a more personal experience between the two. With and through our thriving social network and community of loyalists, we are uniquely positioned to realize this fully integrated "Web 3.0" approach," says Chuck Wilson, CEO of Triumph Media Holdings.
About ihiphop.com:
iHipHop, a property of Triumph Media Holdings, Inc., is the most technologically advanced social network catered to the hip hop community. The site offers music, videos, news, and networking features to almost 1,000,000 users. The site, which was formerly operated as CrackSpace.com, launched in November 2006 as the first hip-hop social network on the Internet. http://www.ihiphop.com
For further information, please visit:
http://www.ihiphop.com/murs
http://www.ihiphop.com
###