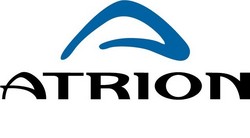 ESS maintains its leadership position in the EH&S software industry because of its ability to leverage strategic partnerships that add value for its customers
Tempe, Ariz. and Montreal, Quebec (PRWEB) October 15, 2008
ESS, the leading provider of Environmental, Health and Safety (EH&S) and Crisis Management software for enterprise sustainability, and Atrion International, a leading provider of product compliance solutions, jointly announced a strategic partnership today. The newly formed partnership will extend both ESS' and Atrion's software offerings in order to address product and REACH compliance goals in a more comprehensive and cost-efficient manner.
"This is a business alignment that is well-positioned to meet the accelerating global business demand for product compliance solutions," said Patrick J. Lavoie, Atrion's President and Chief Executive Officer. "We look forward to a successful partnership that enables companies to streamline product compliance and minimize health and environmental impacts of hazardous chemical substances early in the product lifecycle stage."
"ESS maintains its leadership position in the EH&S software industry because of its ability to leverage strategic partnerships that add value for its customers," said Robert Johnson, ESS President and CEO. "ESS is taking the lead in providing solutions for business sustainability, thanks to its strategic alignments with business partners such as Atrion."
Atrion's partner strategy focuses on establishing strong, long-term relationships with a select number of leading technology, regulatory and consulting organizations that share a deep commitment to customer success. Through various go-to-market strategies, Atrion and its partners assist each other in providing solutions to meet the specific product compliance challenges encountered by companies doing business world-wide.
The ESS global partner ecosystem leverages and extends the strengths of the ESS software platform with other industry leaders and their complementary products and services; ESS' partner agreements have a proven track record of providing enhanced value to ESS solutions and enabling customers to address critical business challenges.
About Atrion
Atrion International Inc. founded in 1989, delivers the most reliable, product compliance solutions for multi-national 'formula-based' companies. By integrating the largest set of managed regulatory content into a pre-packaged automated solution and connecting to key ERP systems, Atrion's Product Compliance Solution ensures that products will reach customers, with minimal risks to brand image and shareholder value. Atrion International is headquartered in Montreal, Quebec, Canada with offices in the United States and Europe. For more information, visit http://www.atrionintl.com.
About ESS
ESS is the leading provider of Environmental, Health & Safety (EH&S) and Crisis Management sustainability software that supports Governance, Risk and Compliance and operational excellence. The company has provided global and local software solutions for thousands of businesses, government agencies and other organizations worldwide. ESS is headquartered in Tempe, Ariz., with offices in Denver, Houston, Washington, D.C., Beijing Calgary and London. For more information, visit http://www.ess-home.com.
Atrion Intl. Contact:
Donna Zamiska
Marketing & Communication Manager
(514) 337-2114, ext. 226
dzamiska @ atrionintl.com
PR Contact:
Marlene Kovac
Verrecchia Group Communications
(514) 421-1940
marlene @ vergroup.com
ESS Contact:
Dawn Kehr
(480) 346-5526
ess-media @ ess-home.com
###