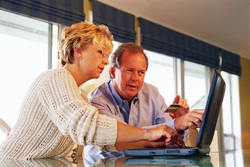 As PCI certified processors, we have made paying online a simple and secure process
Phoenix, AZ (PRWEB) October 15, 2008
It's that time of year when local schools are reaching out to Arizona residents to ask for their help.
The good news is that, this time, it won't cost taxpayers a thing!
Arizona law allows taxpayers to donate a portion of their Arizona taxes to the schools and eligible programs of their choosing. This can make all the difference to programs that may otherwise disappear when funds are unavailable, or free up district funds to support regular education programs. Revtrak and School Webmasters have partnered to provide Arizona residents simple steps to contribute to local schools via Arizona School Tax Credits.
Single taxpayers or heads of household can donate $200 and married taxpayers filing a joint return can donate $400. It is one of the few opportunities for Arizonans to decide how they'd like their tax dollars spent. Schools all over Arizona are hoping every taxpayer will do just that. Last year over 200,000 people donated more than $43 million to schools in our state through the Arizona School Tax Credits program. That is a mere drop in the bucket considering how many taxpayers there are in Arizona. Most parents are aware of this opportunity because the school's send the information home with students. However, many residents who do not have children in public or charter schools don't know about Arizona School Tax Credits, how it works, or how they can participate.
Schools have begun to reach out to this largely untapped population by making the process simple and convenient. Many schools are taking tax credit donations online. Using their district's Web sites and online WebStores, anyone who would like to support qualified programs simply pays online. The taxpayer then has a receipt for tax time and the school's programs receive the funds directly. Taxpayers would be paying the taxes either way, but now they can choose where a portion of those taxes will go.
One valley school that implemented a WebStore last year says, "The convenience our WebStore provides to residents, or even family members who live outside of our district, has certainly benefited our extra-curricular programs," says Tim Leedy, Fountain Hills Unified School District Assistant Superintendent. "This online payment method has also saved our staff time and is a secure, reliable way for taxpayers to take advantage of Arizona School Tax Credits."
To contribute to programs you value: 1) visit your local school's Web site to learn how they would like you to contribute, 2) stop by your local school office to write a check, or 3) go to http://www.arizonaschooltaxcredit.com and select one of the schools who accept online tax credit payments. Whichever method you choose, you are supporting education in Arizona and providing programs to students that might not otherwise be available.
"As PCI certified processors, we have made paying online a simple and secure process," says Dave Thorson, of RevTrak, Inc., a premier provider of ecommerce solutions to schools. "We can create an online ecommerce solution that will not only allow parents a convenient method for collecting Arizona Tax Credits, but they can also use it for other online payment options like school lunch, before and after-school programs, and lab or athletic fees."
For additional information on schools with online payment for Arizona School Tax Credits, or to contribute to Arizona schools, visit http://www.ArizonaSchoolTaxCredit.com. To learn more about adding a WebStore to a school's Web site contact School Webmasters at [email protected] or RevTrak at [email protected]
About School Webmasters- School Webmasters is the #1 school Web design and maintenance company serving schools and districts throughout Arizona. This woman owned and operated company develops school Websites, provides all ongoing updates, and provides E-rate eligible hosting to more than 185 small and mid-sized schools.
About RevTrak - RevTrak is the premier provider of ecommerce solutions to schools and local governments. As a Visa and MasterCard Independent Sales Organization, the company's mission is to meet the specific needs of K-12 Schools and local governments.
# # #