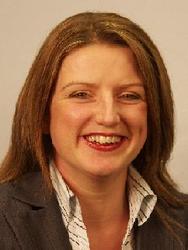 The desired supplier of business growth personnel
London, (PRWEB) October 17, 2008
Zenopa continues its expansion. Account Manager Claire Haines, who is located in their Leeds office, has gained promotion to Team Leader.
Claire Haines, a graduate who gained her first recruitment experience in the hotel sector, joined Zenopa in 2006 as a Recruitment Consultant. She made Account Manager status within a year and has now become a Team Leader.
Zenopa's rapid expansion led to the conceptual creation of the Team Leader role in 2007, and Claire's is now the third such position to be appointed. These promotions are given to internal candidates who have demonstrated consistent high quality recruitment service to their clients, who have achieved the company mission of "The desired supplier of business growth personnel", and who live the values of the organisation which include "recruitment with integrity".
Claire will now be responsible for mentoring a number of Recruitment Consultants and Account Managers, principally working hands on with the individuals to continuously improve the quality of the work undertaken, and thus deliver consistent high quality recruitment service to their clients.
Zenopa Ltd is a leading recruitment consultancy in pharmaceutical sales jobs, medical sales jobs and scientific sales jobs, and was established some 17 years ago in 1991. It has undertaken organic self funded growth such that Zenopa now employs in excess of 30 personnel. Its secure financial footing makes it exceptionally well placed to weather the current financial storm.
Notes To Editors
pressoffice @ zenopa.com
Contact Sue Major
01494 818031
The recruitment solutions that Zenopa offers include Executive and Sales, established markets such as Pharmaceutical Sales Jobs, Medical Writer Jobs, Scientific Sales Jobs, Pharmacy Sales Jobs, Dental Sales Jobs and Animal Health Jobs, and newer markets to Zenopa such as Healthcare Communications Jobs, Medical Sales Jobs and most recently FMCG Sales Jobs.
###