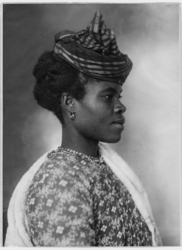 Lexington, MA (PRWEB) October 17, 2008
Nearly half the U.S. population can trace their roots to Ellis Island. More than 12 million immigrants, mostly European, passed through the New York Harbor portal between 1892 and 1924 to start new lives. This Fall's Lowell Lecture Series at the National Heritage Museum in Lexington, contrasts the Ellis Island era with the trends in immigration today in "Coming to America: From Ellis Island to JFK." The lectures will examine the multifaceted, complex immigration issues facing our nation. This series, generously funded by the Lowell Institute, is developed in conjunction with the exhibition Augustus F. Sherman: Ellis Island Portraits, 1905-1920" currently on view. All lectures are free.
What's New About the New Immigration
Saturday, October 18, 2 pm
A hundred years ago a massive wave of immigration dramatically changed the United States. Today, a similar influx is again transforming the nation. In what ways is history being repeated? Nancy Foner, Professor of Sociology at Hunter College, City University of New York, will discuss what--and how much--is different from the past? She will will explore both parallels and contrasts between immigration then and now as well, as ways that the legacy of the past has helped to shape the immigrant experience--and reaction to immigration--today. Foner has written thirteen books, among them "From Ellis Island to JFK: New York's Two Great Waves of Immigration" and also testified on immigration issues before several Congressional committees. Free.
Forgotten Ellis Island
Sunday, November 2, 2 pm
Producer and writer Lorie Conway introduces "Forgotten Ellis Island," a documentary about the hospital at Ellis Island. Built a century ago in the shadow of the Statue of Liberty, it was massive and modern, and both welcoming and foreboding. It was designed to act as America's first line of defense against immigrant-borne disease. Those nursed to health at the hospital were allowed to enter America, while the rest were deported. The film features interviews with former patients and medical staff, and never-before published photographs. Free.
Journey to America: Refugee Resettlement
Saturday, November 14, 2 pm
Karen Jacobsen, Visiting Associate Professor at the Fletcher School's Feinstein International Famine Center at Tufts University, left South Africa for political reasons in the late 1970s. She is now interested in issues concerning exile and displacement. In her first book,"The Economic Life of Refugees," she wrote about "how people survive and even thrive in different places--in camps, in urban areas, in countries where they've resettled." Contrasting the stories of those who came through Ellis Island a century ago, she will provide a sometimes startling look at the experience of today's refugees. She will also draw on her experience among refugees, particularly those from the Sudan.
Becoming American
Saturday, December 6, 2 pm
Huong Nguyen, Assistant Professor at the Heller School for Social Policy and Management at Brandeis University, is a clinical psychologist who specializes in ethnic minority children and families. Her research interests center on the process of "growing up American"--how immigrants become ethnics over time and how they adjust socially, psychologically and academically as a result of that process. Her research connects to policies in education, mental health, and immigrant resettlement. She has published numerous articles and a book, "Acculturation in Context: The Adjustment of Mexican and Vietnamese Youth." (Snow date, Sunday, December 7)
Immigration Policy and Economics
Saturday, January 17, 2009
George J. Borjas, from the Kennedy School of Government at Harvard, will talk about immigration policy and economics. He will contrast the economic impact of current immigration to that of 100 years ago, focusing on issues that dominate the current debate over immigration policy. These issues include the changing contribution of immigrants to the country's skill endowment; the impact of immigrants on employment opportunities for native-born workers; and the economic benefits generated by immigration.
The National Heritage Museum is dedicated to presenting exhibitions and programs on a wide variety of topics in American history and popular culture. The Museum is supported by the Scottish Rite Masons. The Museum is located at 33 Marrett Road in Lexington, at the corner of Route 2A and Massachusetts Avenue. Hours are Monday through Saturday from 10 am-5 pm, and Sunday, noon-5 pm. Admission and parking are free. Heritage Shop and Courtyard Café on site. For further information contact the Museum at (781) 861-6559 or visit the web site.
###