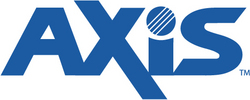 Consona's AXIS team demonstrates a thorough understanding of the metals business
Las Vegas, NV, Indianapolis, IN and Yorkville, OH (Vocus) October 16, 2008
Consona Corporation (Consona), a worldwide leader in providing customer relationship management (CRM) and enterprise resource planning (ERP) software and services for companies of all sizes, today announced at its premier customer conference, Consona Connect, that Ohio Coatings Company, a Yorkville, Ohio-based leader in tin-plated products and AXIS ERP user, is the 2008 recipient of the software provider's Transformation Award.
The Transformation Award, part of Consona's annual Summit Awards, honors a customer that has been able to either reinvent its business or achieve a strong return on investment in a relatively short period of time. Recipients of the award submit both qualitative and quantitative data that illustrate how the solution has impacted the customer's business model or overall business performance. Award recipients display significant business improvements and changes, such as unprecedented customer satisfaction levels, the introduction of new products and services, or increased sales.
Ohio Coatings Company was established in 1995 as a joint venture company of Wheeling-Pittsburgh Steel Corporation and Dongyang Tinplate of South Korea. As a startup in 1996, Ohio Coatings Company searched for the best-fit ERP solution that could be implemented within a reasonable timeframe and at a reasonable cost. Additionally, the company needed the solution to be customizable and easily integrated into its production environment and business practices. Ohio Coatings Company selected AXIS to meet these challenges.
The AXIS solution's value was realized through the company's many customization, integration and e-commerce efforts. The largest customization effort involved integrating AXIS ERP with the Best Transport® network, a Web-based application service provider with over 4,000 shippers and carriers. In the past, Ohio Coatings Company's truck dispatcher used the ERP system's truck schedule report to call preferred contracted carriers and schedule carrier equipment and pickup times for each load. It was a time-consuming, error-prone process that often involved multiple phone calls and a number of paper-based checks and balances. After customizing AXIS ERP to integrate with the Best Transport network, the entire process was largely automated, freeing up 50 percent of the dispatchers' time.
After implementing AXIS in 1996, Ohio Coatings Company realized the following returns:

Reduced shipping costs by 10 percent.
Saved 60 hours of labor per week by automating the process of tendering loads and approving invoices.
Implemented EDI with other suppliers, eliminating manual effort involved in processing paper invoices.
"Consona's AXIS team demonstrates a thorough understanding of the metals business," said Peter Marshall, manager of information services at Ohio Coatings Company. "I have advised others that they won't find a better fit in a metals industry off-the-shelf ERP solution than AXIS ERP."
"We are thrilled to honor Ohio Coatings Company with a Summit Award for some absolutely tremendous achievements," said Jeff Tognoni, CEO of Consona. "Ohio Coatings Company sets a standard for the commitment it takes to gain maximum return on a business system investment. The growth and success this company has achieved with our support reminds all of us at Consona why we're in business."
About Consona Corporation
Consona Corporation (Consona, formerly known as M2M Holdings Inc.) is a worldwide leader in providing customer relationship management (CRM) and enterprise resource planning (ERP) software and services for the enterprise. Consona is dedicated to becoming a valued business partner by helping each and every customer continuously improve business processes over time. Toward this mission, Consona invests in the people, processes, technology and tools needed to provide its customers with a unique combination of customer care; product fit; a broad range of consulting, IT and business services; and industry expertise. Consona serves more than 4,500 customers worldwide and across a variety of industries, including manufacturing, distribution, financial services, health care, high tech, and local government. Battery Ventures and Thoma Cressey Bravo jointly own Consona. For further information, visit http://www.consona.com, e-mail info@consona.com, or call (888) 8 CONSONA.
Contact:
Mitch Briggs
Consona Corporation
Direct: (317) 249-1620
Mobile: (317) 829-4210
Mitch.briggs@consona.com
Valerie Harding
Ripple Effect Communications
Direct: +1 (617) 536-8887
vharding@recommunication.com
###