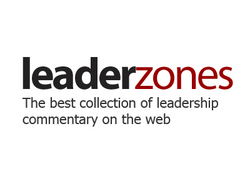 Our nation is at a critical point in its history where politicians are mismanaging our financial resources, infrastructure, foreign policy and abandoning the values that America was founded upon
Novato, California (PRWEB) October 17, 2008 –
LeaderZones, a website offering over 5,000 articles on leadership, encourages all voters to consider its detailed job description for the next American president before voting for either candidate.
What exactly are the qualifications and responsibilities of the president of the United States? Missing from the personality debates and campaign promises is a specific understanding of the job's responsibilities. As leaders across the nation increasingly face scandals, mismanagement, and financial collapses, the leadership qualities of the next U.S. president are under intense scrutiny.
The LeaderZones detailed job description for the president of the United States can be viewed at https://www.leaderzones.com/docs/JD-USpresident.pdf
"LeaderZones' mission is to help develop effective leaders, and a key starting point for any job is to define the requirements of the position," said founder David Russell. "We have written a detailed job description for the president of the United States because it needs to be part of every voter's evaluation of these two candidates. We encourage everyone to consider how each candidate will perform in office based on this job description, and we'll provide additional evaluation tools in the weeks ahead."
"Our nation is at a critical point in its history where politicians are mismanaging our financial resources, infrastructure, foreign policy and abandoning the values that America was founded upon," Russell added. "The next president must fight for what is right, not what is popular with his deep-pocketed donors, the press and his political party."
About LeaderZones, Inc.
LeaderZones, Inc. was founded in 2008 by David Russell, CEO and author of Success With People. LeaderZones editors work every business day so that leaders quickly find the advice and insights of experts, authors and analysts representing a wide variety of management disciplines.
Media Contact:
Tom Harris
tom @ leaderzones.com
(415) 524-8313
This press release was distributed through eMediawire by Human Resources Marketer (HR Marketer: http://www.HRmarketer.com) on behalf of the company
listed above.
###