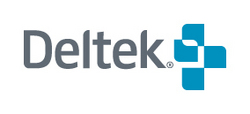 Our partnership with Deltek will provide our customers software solutions designed specifically for their unique needs
Herndon, VA (Vocus) October 22, 2008
Deltek, Inc. (NASDAQ: PROJ), the leading provider of enterprise applications software for project-focused organizations, today announced that it has signed DSD Business Systems as a new business partner to expand the company's market and geographic reach. DSD will be adding Deltek's Vision product solution to their already robust product and service offerings to meet the needs of project-focused organizations.
Founded in 1984, headquartered in San Diego, California, DSD Business Systems is a national, award-winning Enterprise Software Solutions Provider. Serving the needs of small- and medium-sized companies, they specialize in a service-oriented approach to integrating accounting and business management systems with information technology. By automating their customers' business processes, they help growth-oriented companies turn disconnected data into reliable information. DSD's success extends beyond system integration - from network configuration, hardware and technical support to web development, search engine optimization and system security. DSD's IT Department is Microsoft-certified and their Internet Services Department is Google Adwords- and Analytics-certified, ensuring that their customer support and service are at the highest technical level.
"Our partnership with Deltek will provide our customers software solutions designed specifically for their unique needs," said Doug Deane, President and Founder of DSD Business Systems. "We recognize the value of the Deltek channel and we are excited to be partnering on the Vision product which is the only solution built specifically for project-focused businesses. Deltek's business and partner approach is world-class and we look forward to this partnership bringing further benefits and solutions to our customers."
"DSD has built a respected reputation through outstanding customer support and industry expertise," said Taylor Macdonald, Vice President, Worldwide Channels and Sales Alliances for Deltek. "DSD is an outstanding, industry-acclaimed business partner and we look forward to the solutions we will be able to offer together to the project-focused marketplace."
ABOUT DELTEK
Deltek, Inc. (NASDAQ: PROJ), is the leading provider of enterprise applications software designed specifically for project-focused businesses. For more than two decades, our software applications have enabled organizations to automate mission-critical business processes around the engagement, execution and delivery of projects. More than 12,000 customers worldwide rely on Deltek to measure business results, optimize performance, streamline operations and win new business. Visit http://www.deltek.com.
ABOUT DSD BUSINESS SYSTEMS
DSD Business Systems is one of the leading suppliers of business software solutions in
Southern California. DSD provides accounting, financial, distribution and manufacturing software and services as well as custom enhancements, hardware, networking, Internet development, security and technical services. DSD has been a Sage President's Circle award winner for over thirteen consecutive years and has been nationally recognized as a Pacesetter and as a Top 100 VAR firm by Accounting Technology Magazine. For more information, visit http://www.DSDinc.com.
For further information contact:
Warren Brown
VP of Strategic Communications, Deltek
703.885.9746
warrenbrown@deltek.com
###