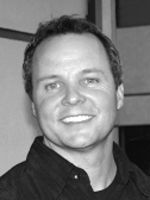 Which franchise opportunities are right for me?
Placerville, CA (PRWEB) October 19, 2008
FranchiseChemistry.com is an assessment-driven website dedicated to helping solve the question: "Which franchise opportunities are right for me?" After having considerable success in two different franchise business systems, Jeff Brake experienced failure in a franchise that was not perfectly suited for him. He realized there should be a way of evaluating what franchise opportunities best reflects the interests of folks considering starting a small business for themselves. "If I can save one person from making the wrong decision as a franchise business consultant, then my effort will have been worth it," stated Jeff Brake. "I feel you have the best chance of success when you are doing something you really enjoy."
He selected Helen Scully and Associates to design and create a custom assessment that is similar to a career interest assessment, except geared towards matching entrepreneurs with franchise business opportunities. Her success and experience as a certified career counselor and assessment developer made her a perfect fit for the project. "Helen understands the relationship between career satisfaction and success, and developed an assessment to help folks identify small business opportunities that are right for them," Jeff explained.
Franchise Chemistry is dedicated to helping people find their match with franchise opportunities based on their strengths and interests. The concept was created by Jeff Brake, whom over the last 14 years as a franchise business coach, has been involved with three different franchise concepts, two successful, one not so much. Out of his failure was born a desire: To help people avoid making the same mistake he did - buying a business model that did not match his strengths and interests. There are plenty of assessments out there to help folks find a career best suited for them but none that address their unique fit with franchise opportunities... Until now.
Visit Franchise Chemistry today to find your perfect franchise opportunity match and begin your career as a successful franchise business entrepreneur! You can also ask a question or request more information.
###