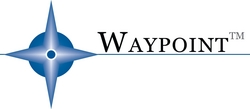 We are confident that our approach to the entire business capture process provides clients with a substantial advantage
Washington, DC (PRWEB) October 20, 2008
Waypoint, LLC today introduces a Software as a Service (SaaS) enabled solution for winning public sector and commercial competitive procurements. This will dramatically affect Return-on-Investment (ROI) of the Sales and Bid and Proposal (B&P) budget for industry companies. The offering combines Waypoint's Federal, State and Local government, commercial industry expertise and sales & marketing process knowledge with a SaaS enabled framework and strong, comprehensive methodology.
Waypoint's technology enabled solution provides enterprise-wide visibility and accountability by aligning resources to desired outcomes. The solution includes defined business development and proposal development processes tailored to company best practices and cultural requirements, within a framework of improved collaboration and communication, workflow automation, document management, reporting, and past performance repository.
"We are confident that our approach to the entire business capture process provides clients with a substantial advantage," said Roger Goulette, a Waypoint Managing Partner. "The combination of Waypoint's public sector and commercial experience with a technology platform that enables people, processes and tools for business capture helps clients obtain actionable intelligence from their markets, effectively convert opportunities to targets, and ultimately win more awards with a higher return on their investment."
Waypoint principals and consultants have led organizations and individual business capture pursuits for decades, delivering unprecedented revenue growth for the companies they have led, as well as winning industry defining, billion dollar programs within public sector and commercial markets. This deep knowledge of the needs of government and commercial buyers, across multiple horizontal competencies, includes IT software and hardware, systems integration, process improvement and automation, outsourcing and operations and maintenance, commercial and military hardware, and manufacturing.
About Waypoint
Waypoint provides an integrated, technology enabled series of business services for Market Assessment & Strategy, Portfolio & Pipeline Optimization and Capture & Proposal Leadership that drive revenue growth for clients selling into the Federal government, State & Local government, and commercial markets where new business is won through a structured, competitive procurement process. For more information, visit http://www.waypoint34.com.
For more information about Waypoint please visit us on the web at http://www.waypoint34.com, e-mail us at info @ waypoint34.com, or call Tim Bauman at 206-849-7180.
###