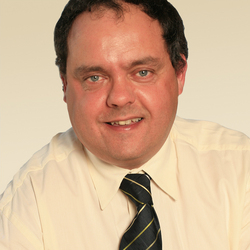 Guests complained about our previous Wi-Fi network. Now, with BelAir Networks, we've got one wireless network that provides great Wi-Fi service to guests and saved us the $100,000 that it would have cost to connect our video security cameras with traditional cabling.
Kanata, ON (Vocus) October 21, 2008
With wireless internet access continuing to lead the list of must-have amenities for both business and leisure travelers, hotels and resorts are constantly looking for ways to improve their wireless services while reducing their operating costs. The Royal Resorts Group has addressed these challenges with high-performance broadband wireless from BelAir Networks, the market leader in service provider WLAN.
At the Pelican Marina Residences and Pelican Resort Club, five star luxury properties set on the beautiful beaches of the Caribbean island, St. Maarten, The Royal Resorts Group now supports ubiquitous, high-speed wireless internet access and a new video security system on the same wireless network, comprised of two quad-radio BelAir200 and 37 dual-radio BelAir100 nodes. These wireless nodes, deployed throughout the property on light poles, buildings and palm trees in just one week, will allow for support of the resort's point of sale (POS) system allowing payment via guest card at the many services and shops across the resort. The Royal Resorts Group previously deployed BelAir Networks throughout the luxurious Royal Haciendas resort on the Riviera Maya near Playa del Carmen and at the Hotel El Castellano in Merida Yucatan.
"We researched all of the competitors to find a high-performance wireless solution that was rugged and reliable, secure and easy to manage, with a scalable architecture and flexible mounting options – only BelAir Networks delivered everything we needed," stated Rich Drinkard, IT Operations Manager, Royal Resorts Group. "Guests complained about our previous Wi-Fi network. Now, with BelAir Networks, we've got one wireless network that provides great Wi-Fi service to guests and saved us the $100,000 that it would have cost to connect our video security cameras with traditional cabling."
The Royal Resorts Group is able to securely divide the network for the different users and applications including guest access, corporate administration, sales, POS and security cameras. The company's IT staff remotely manages the wireless networks via SNMP from the head office in Cancun, Mexico, deploying local personnel only when needed. BelAir Networks rugged outdoor wireless nodes have been proven reliable in the harshest conditions from the cold of Alaska to the heat of Arizona, in the salty dampness of the maritime environment and through many tropical storms and hurricanes. The nodes use BelAir Networks patented switched mesh architecture to deliver the industry's highest performance indoor and outdoor coverage with less equipment and wiring than traditional Wi-Fi access points, reducing the cost, time, labor and maintenance associated with the network deployment and its ongoing operation.
"The network at Pelican Marina Residences and Pelican Resort Club clearly illustrates the many benefits that carrier-grade broadband wireless provides over traditional enterprise WLAN," stated Dave Park, Vice President, Product Marketing, BelAir Networks. "Whether a hospitality operator deploys and manages their own network or they opt for a managed services model, carrier-grade technology provides the best guest experience and the most compelling ROI, and, like The Royal Resorts Group, they can have a high performance broadband network up and running in a week, with no disruption to their guests."
BelAir Networks is the trusted brand of leading hotels, resorts and entertainment venues. The company's technology has been recognized with several awards including both an InfoWorld 100 Award and a PC Magazine Award for the broadband wireless deployment at Dolphin Stadium supporting the world's largest POS system.
For pricing and ordering information on BelAir Networks products, please contact BelAir Networks at info@belairnetworks.com.
BelAir Networks is a Platinum Member of HTNG, a trade association that facilitates the development of next-generation, customer-centric technologies to better meet the needs of the global hotel community.
About The Royal Resorts Group
The Royal Resorts have been among the top-rated resorts in the world since 1975. Our resorts have received the coveted Five Star Rating from Interval International every year since 1983 when the rating was first established. We are proud of our tradition of excellence and are committed to maintaining our high standards of service and quality. Always innovators, the developers of The Royal Resorts operate their properties as private clubs, limiting use to the members and other guests actually staying there. Visit http://www.royalresorts.com.
About BelAir Networks
BelAir Networks is the first company to offer scalable, mobile wireless broadband mesh networking solutions with the highest quality for data, voice and video. The company teams with world-class global partners to deploy proven, cost-effective wireless broadband mesh networks. BelAir's wireless networking solutions are built on the only multi-service architecture for Wi-Fi, WiMAX, 4.9 GHz, 5.9 GHz and 4.4 GHz spectrum bands. BelAir Networks patented solution deploys quickly, blending into the physical infrastructure of downtown business districts, hotels and resorts, campuses, transportation systems and ports. Founded in 2001, BelAir Networks is a privately held company. For more information about BelAir products and customers, visit http://www.belairnetworks.com.
###