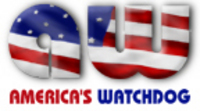 We know times are tough from an economic standpoint, but American Catholics are typically the first to step up to the plate in time of desperate need. At this time many Catholic Churches in New Orleans are in desperate need, and we pray for a miracle and understanding from the Archbishop of New Orleans, all U.S. Catholic Parishes and our Holy Father in Rome
Washington, DC (PRWEB) October 21, 2008
America's Watchdog was in New Orleans before, during and after Hurricane Katrina. According to the group's president, "every American lost something precious in Katrina. We believe everyone in the United States and other countries continue to hold out hope for a recovery that would bring a brighter, better city. The way you rebuild a city is through its neighborhoods. In many New Orleans neighborhoods the cultural centers are historic Catholic churches. We are now begging for help to save one of these churches, the Church of St. Henry in Uptown New Orleans. Unless there is a miracle, Saint Henry's last Mass will be celebrated there on Sunday, October 26, 2008."
Alden Hagardorn, president of Saint Henry's Parish Counsel, noted, "The church is 152 years old and is self sustaining, but is scheduled to be closed next Sunday (10/26/08) as per the order of Archbishop Alfred Hughes. St. Henry's is a small Parish by design, but has never been in debt and has sufficient funds on deposit with the Archdiocese."
Saint Henry's is not the only New Orleans Catholic Church in need of a reprieve. Hurricane Katrina destroyed the physical structure of churches in many parts of the New Orleans Archdiocese. However, the Uptown churches survived and their communities have returned. Now what Hurricane Katrina did not do the Archdiocese is now doing by closing these historic neighborhood churches.
America's Watchdog is appealing to Catholics throughout the United States and the world to help save Saint Henry's and other neighborhood Roman Catholic Churches in New Orleans facing closure. "We cannot rebuild New Orleans without its Catholic Churches, and we cannot have viable New Orleans neighborhoods without Catholic Churches like Saint Henry's. If the Archdiocese is in need of money, we will find it for them".
"We know times are tough from an economic standpoint, but American Catholics are typically the first to step up to the plate in time of desperate need. At this time many Catholic Churches in New Orleans are in desperate need, and we pray for a miracle and understanding from the Archbishop of New Orleans, all U.S. Catholic Parishes and our Holy Father in Rome".
*"Like so many other Catholic Churches in New Orleans, St. Henry's is a testament of faith, built with devotion, sweat and pennies originally from working class European immigrants. For generations the parish has served a culturally rich and diverse community."
Direct media inquiries should go to Alden Hagardorn of the Save Saint Henry's Committee - cell: (504) 451-1018. Donations for Saint Henry's can be sent to, "Friends of St. Henry" at the Whitney National Bank in New Orleans (Tchoupitoulas Branch - 5335 Tchoupitoulas Street, New Orleans, LA 70115. Catholics in the U.S. and from around the world are encouraged to contact the Archdiocese of New Orleans and demand that this church be saved from extermination.
To learn more about Saint Henry's of New Orleans, simply Google Saint Henry's Roman Catholic Church New Orleans. According to Americas Watchdog, "it would be a sin to close this and other New Orleans Catholic Churches, that are not just historic; they are each a symbol of generations of love and devotion. You want New Orleans to come back? Preserve its Catholic Churches starting with Saint Henry".
Americas Watchdog is all about consumer protection, corporate ethics and being there in times of need. Saint Henry of New Orleans & its faithful worshipers are in a time of need. "If you did not do it for the least of mine, you did not do it for me". Americas Watchdog's web sites are located at Http://AmericasWatchdog.Com .
###