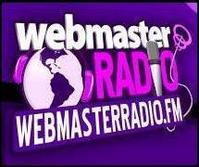 Fort Lauderdale, Fl (PRWEB) October 21, 2008
WebmasterRadio.FM, the premier free, 24/7 Internet business radio network focused on the B2B marketplace in association with The Public Relations Society of America presents a preview of the upcoming 2008 PRSA International Conference on Tuesday October 21st at 5pm Eastern Time.
This radio special will preview the 2008 PRSA International Conference being held in Detroit, Michigan October 25-28th.
Featured guests appearing on the program will include:
Jeffrey Julin, APR, the current chair and chief executive officer of the Public Relations Society of America, highlights the highly anticipated keynotes and sessions, plus comments on the appointment of incoming PRSA Chair Michael Cherenson.
Lou Capozzi, chairman emeritus of Publicis Public Relations and Corporate Communications Group, previews his keynote presentation on "Restoring America's Connections with the World"
Penelope Trunk, expert business advice columnist for the Boston Globe, author of "Brazen Careerist: The New Rules for Success" previews her presentation on how to become a "brazen careerist" and make your work life and personal life one happy synchronized adventure.
About WebmasterRadio.FM
WebmasterRadio.FM lifts the "veiled curtain" of the Internet, bringing the business community together through an interactive radio network. Its listeners are a global group, comprised of everyone from corporate executives and decision makers to small and mid-sized businesses and individual entrepreneurs. WebmasterRadio.FM's stellar line-up of radio programming includes "CoverStory" with Joe Beaulaurier of PRWeb, WebmasterRadio.FM's official newswire; "The Hook with Katie Kempner" with Katie Kempner, vice president of Crispin Porter + Bogusky; "The Daily SearchCast" featuring search authority Danny Sullivan of SearchEngineLand.com; and more. To tune into WebmasterRadio.FM's live content or check out the show lineup, please visit http://www.WebmasterRadio.FM.
About the Public Relations Society of America (PRSA)
The Public Relations Society of America, headquartered in New York City, is the world's largest organization for public relations professionals with nearly 32,000 professional and student members. PRSA is organized into 109 Chapters and 10 Districts nationwide, and 19 Professional Interest Sections and Affinity Groups, which represent business and industry, counseling firms, independent practitioners, military, government, associations, hospitals, schools, professional services firms and nonprofit organizations. The Public Relations Student Society of America (PRSSA) has 296 Chapters at colleges and universities throughout the United States, and one Chapter in Argentina.
###