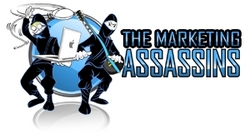 Page One Total Control Formula
Melbourne, Victoria, Australia (PRWEB) October 22, 2008
If there's one thing that every online marketer with a website needs; it's a page one search engine ranking so that their website benefits from the huge surge in increased targeted web traffic that occurs.
Without this targeted traffic, an online marketer's hard work and investment in their online business is wasted. After all, having the best product or service is useless unless one has a horde of hungry visitors stampeding their way to their website.
And with search engine pay per click advertising becoming both more expensive and competitive, and traditional organic search engine optimization becoming too time consuming or just too hard for many people, affordable search engine ranking has been out of reach to the vast majority of website owners.
All that has changed today.
Tim and Anthony Buchalka have released a brand new unique program called the "Page One Total Control Formula", that claims to be able to get an individual's website pages to page one in Google in as little as 24 hours.
This is achieved using a combination of smart web 2.0 marketing coupled with traditional seo optimization to achieve often staggering results.
As their free website videos show, they are able to go into a new niche, and within 24 - 48 hours, begin dominating page one in Google with a wide variety of keywords. Additionally, they are often able to occupy up to 7 or more listings on the first page of Google!
This is truly remarkable considering that traditional website search engine optimization could take 6 months or more to achieve these types of results, even with the use of the latest search engine ranking software.
Their guaranteed search engine optimization techniques use the power of web 2.0, and special link building strategies all aimed at an improved search engine ranking for the user's website. The system has been extensively tested in numerous niches over the past 12 months and it has been shown to work virtually every time without fail.
Their rapid Google page one results are built around keyword search engine optimization and the system they have put together does not require users to be technical. Rather, the Page One Total Control Formula is a step by step system that can be even the relatively inexperienced Internet online marketer.
They use a series of video tutorials, ebooks and audios to teach users how to rapidly get their web pages to page in Google. The search engine optimization tips available here are second to none, and take users from the identification of a niche, detailed keyword research right through to seeing their first keyword hit page one in Google.
There is a Quick Start Guide that makes it so easy, for even the novice, to take advantage of their system.
Their website, TakeOverPageOne.com also offers customers weekly webinars coaching them through the entire process, helping customers attain rapid results and avoiding the pitfalls so often associated with search engine software.
So for anyone interested in a guaranteed search engine ranking improvement, Tim and Anthony's formula offers the chance for users to rapidly propel their web site to page one and thus to maximize their online success.
Tim Buchalka who is well known on the Internet as a search engine consultant, and his brother Anthony Buchalka, who has been a successful internet marketer for many years, together offer a unique and powerful combination of powerful web 2.0, SEO and online marketing stretegies, delivered in a detailed but easy to follow blueprint.
For a limited time, all visitors to their website receive a special free Web 2.0 Tips ebook and powerful RSS Wordpress software plugin, that functions as an automatic backlink tool. The plugin works by automatically submitting RSS feeds to major RSS aggregators every time a post is made from a WordPress blog. A simple but effective way to get backlinks to your website on auto pilot!
To take advantage of their genuine limited time free offer and for further information please visit takeoverpageone.com today.
###