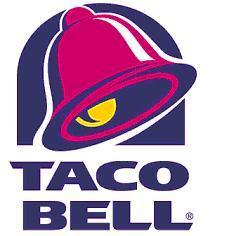 Since 1998, we have processed millions of applicants on behalf of customers ranging from the 2000 U.S. Census to Church's Chicken. Our QSR solution for Taco Bell franchisees brings a superior phone and web-based solution to individual Taco Bell franchisees for a low monthly fee
Troy, Mich. (PRWEB) October 23, 2008
Lockwood-McKinnon Taco Ventures ("Lockwood-McKinnon"), a Taco Bell franchisee with 20 restaurants in Massachusetts and Rhode Island, and JobApp Network announced a new agreement encompassing the franchisee's restaurants. The decision to renew and add the balance of their restaurants to the agreement was based on the results of a highly successful initial roll-out involving 10 restaurants.
JobApp Network released its enterprise-class solution for Taco Bell franchisees in late 2007 and Lockwood-McKinnon became the first Taco Bell franchisee to begin hiring with the JobApp Network QSR solution. Lockwood-McKinnon is a progressive organization that selected JobApp Network to help cut time-to-hire, cost-to-hire and reduce turnover.
JobApp Network provides a complete phone and web-based hiring solution. By utilizing JobApp, Taco Bell franchisees are able to achieve competitive hiring advantages and enable applicants to apply by phone or Web, 24x7. Additionally, the patent-pending JobApp Dispenser and integration with major job boards helps Taco Bell operators more effectively source applicants. Hiring managers use JobApp's simple 5-star applicant ranking scale to let them know who to interview in a matter of seconds. In addition, each customer's specific requirements influence how applicants are ranked.
"We are extremely pleased with JobApp's results and our managers appreciate the time savings and how easy it is to use. The phone and web format fits our job candidates perfectly. People are no longer just knocking on doors to find a job, but are looking to find jobs on the internet and using tools like their PC and cell phone to apply for jobs. As an owner, I appreciate the impact of the solution on recruiting, hiring and training costs," said Gordon McKinnon, an owner of the franchisee.
"Since 1998, we have processed millions of applicants on behalf of customers ranging from the 2000 U.S. Census to Church's Chicken. Our QSR solution for Taco Bell franchisees brings a superior phone and web-based solution to individual Taco Bell franchisees for a low monthly fee," stated JobApp Network Vice President of Sales & Marketing, Ken Lang.
About JobApp Network:
JobApp Network is "Taking the Guesswork out of Hourly Hiring!" The Troy, Mich.-based company provides an automated phone and web-based hiring solution for companies with an hourly or field-based workforce. JobApp uses patented services to source, screen and score future employees, streamlining the hiring process, improving the quality of hire and reducing turnover. To learn more about JobApp Network please contact, 1-866-JOBAPP6 or visit, http://www.JobAppNetwork.com.
This press release was distributed through eMediawire by Human Resources Marketer (HR Marketer: http://www.HRmarketer.com) on behalf of the company listed above.
###