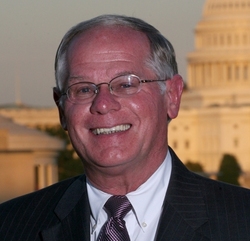 This is an incredibly exciting time for the electric motor industry, considering hybrid electric vehicle development, increased consumer and industrial automation, and the underlying need for greater energy efficiency
St. Charles, IL (PRWEB) October 23, 2008
EMERF, the Electric Motor Education & Research Foundation, has elected John Morehead, Vice President, Strategic Planning & Marketing, for Bison Gear & Engineering Corp. to its Board of Directors. EMERF was established in 1995 to advance and promote the electric motor industry through education, pre-competitive electric motor research, and facilitation of technology transfer within the industry and in cooperation with academic, private research and governmental organizations.
"This is an incredibly exciting time for the electric motor industry, considering hybrid electric vehicle development, increased consumer and industrial automation, and the underlying need for greater energy efficiency," said John Morehead. "To support the current and future requirements of this dynamic industry, EMERF is in the process of implementing significant new projects related to motor industry education and research and I am proud to be associated with the Foundation on behalf of Bison Gear. I look forward to working together with the experienced, insightful motor industry team that makes up the EMERF Board."
John Morehead joined Bison Gear in 2006, after ten years in the electric motor and gearmotor industry with Bodine Electric Company where he was Vice President of Marketing & Sales. Previously, Morehead was an international licensing and technology transfer consultant working with manufacturers, economic development and government agencies in the U.S., Europe and Asia.
About the Electric Motor Education & Research Foundation (EMERF):
EMERF, a 501(c)(3) organization was founded by SMMA, The Motor & Motion Association, in 1995 to promote scholarship, education and research related to electric motors. Electric motors are an important component of economic activity as they are the primary device for converting electrical energy into useful work by all Americans in their homes, automobiles, places of work and study. The Foundation's funds come from the general public, interested private and public institutions and other foundations. The funds of EMERF are directed in the public interest towards expanding the body of knowledge related to electric motors and their manufacture. EMERF draws its leadership from academia, industry, related trade associations such as SMMA, and the general public to help further its' mission.
About Bison Gear & Engineering Corp.:
Founded in 1960, Bison Gear & Engineering Corp. designs and manufactures fractional horsepower electric motors, gearmotors and gear reducers used in industrial and commercial OEM applications worldwide. Bison's strong engineering tradition, based on Robusticity (TM) principles, offers products with up to twice as much torque in the same package size as competitors. Bison employs over 270 associates in its St. Charles, Illinois facility which produces gearmotors and reducers in parallel shaft and right angle configurations, as well as AC and DC electric motors, for applications where dependability and long lifetimes are important.
###