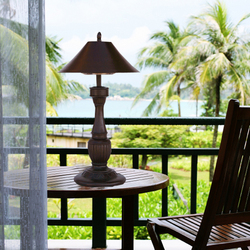 This is a wonderful product! I didn't know much about patio heaters and your web site helped me pick the right one
Temecula, CA (PRWEB) October 24, 2008
With the economy's current budget crisis, PatioShoppers.com understands the true meaning of a dollar. In an effort to bring designer looks at affordable prices, they have added the new Endless Summer electric heaters to their outdoor patio heater line.
"This is a wonderful product! I didn't know much about patio heaters and your web site helped me pick the right one," says Natalie, a New York based PatioShoppers.com customer.
"Dapper and eccentric in design the Endless Summer heater fits beautifully in any area and supplies you with the warmth you need on those chilly nights," says Stephanie, a satisfied PatioShoppers.com customer from California.
"The Endless Summer Series is not only an affordable line but is also a stylish, efficient line of electric patio heaters. The lamp look alike heater will bring a touch of the indoors to your outdoor setting, which is why we are thrilled to offer this new product line to our customers", announces Jamie Olson, a Product Specialist at PatioShoppers. Available in many different designs, you'll be sure to find an outdoor heater the suits your outdoor décor.
PatioShoppers Inc. is an online retailer with a diverse customer base including, resorts, hotels, restaurant chains, select retail markets, wedding planners, architects, designers and individual customers who require the extra bit of help in choosing a quality product. Specializing in Home & Garden products such as, quality patio umbrellas, patio heaters, outdoor cushions, outdoor furniture and now water features, PatioShoppers.com continues to grow because of their satisfied customers that buy from them year after year.
# # #