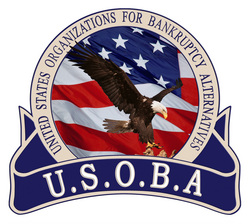 USOBA believes that offering a service to monitor compliance without offering the training to correct non-compliant issues, is not in the best interest of the industry
Houston, TX (Vocus) October 23, 2008
The United States Organizations for Bankruptcy Alternatives (USOBA) announces the launch of the first full service compliance audit, USOBA Compliance Audit Program (UCAP), for the debt settlement industry. Executive Director, Jenna Keehnen and her team created this program to help promote compliance and uniformity in the industry. "UCAP is intended to facilitate the protection of consumers by ensuring that initial contact calls between the debt settlement professional and the consumer contain full disclosures and are conducted in a legally compliant manner," says Keehnen.
On September 25, 2008, the Federal Trade Commission held a workshop regarding consumer protection and the debt settlement industry. Two USOBA member company representatives and USOBA Director, Jenna Keehnen, were invited to participate as panelists during this landmark event. Protecting the consumer by explaining the program thoroughly, qualifying them appropriately and providing excellent customer care for the duration of the program were recurring themes during this event.
"USOBA has been the consumer protection pioneer since it created the first accreditation program for the debt settlement industry in 2005," says Krysten Howerton, Director of Member Relations. "I am very proud to work with an exceptional membership that is committed to the consumer."
How it works: Each member company will receive 4 unscheduled calls each month from our compliance staff posing as a consumer. The normal qualification process will proceed and the call will be recorded. Each month our compliance team will meet with the senior staff of every member company, play the calls back and take corrective action by offering real time training at the time of the assessment.
"USOBA believes that offering a service to monitor compliance without offering the training to correct non-compliant issues, is not in the best interest of the industry," says Jenna Keehnen. "We can't just simply monitor the compliance of our membership. We must continually make efforts to improve the quality of the services they offer." The debt settlement industry has seen its share of unscrupulous actors, but by providing the type of support outlined in the UCAP program USOBA will continue to make positive changes in the industry.
About USOBA:
The United States Organization for Bankruptcy Alternatives (USOBA) was founded by leading members in the debt negotiation industry seeking representation outside of credit counseling and bankruptcy law. USOBA brings individual representation together as a united front to protect the debt negotiation industry and to secure its future. We are committed to working with and informing legislatures, regulators, consumers, creditors, and governmental bodies to better understand the industry.
###