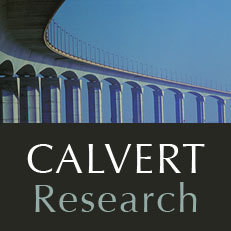 This particular study was selected after an extensive nationwide effort to research numerous potential delivery technologies
Cary, NC (PRWEB) October 24, 2008
Calvert Research, LLC (a Calvert Holdings, Inc. company) and Auburn University announced today a joint research project entitled, Targeted Drug Delivery. Undertaken through Auburn University College of Veterinary Medicine's Department of Pathobiology, the six-month study is under the direction of Dr. Valery Petrenko. Dr. Lonnie Bookbinder, west coast regional director, is coordinating the research on behalf of Calvert Research LLC.
The study will center on the hypothesis that targeting siRNA-containing pharmaceutical nanocarriers, such as liposomes, with breast tumor-specific phage proteins may significantly enhance their anti-cancer activity. "This particular study was selected after an extensive nationwide effort to research numerous potential delivery technologies," stated Dr. Bookbinder. He continued by adding: "Calvert Research LLC looks forward to advancing science through this partnership with Auburn University and Dr. Petrenko."
"I am very pleased to collaborate with Calvert," Dr. Petrenko said. "Their experts first recognized that the merging of phage nanobiotechnology developed at Auburn with genomics can contribute vigorously to different areas of medicine, specifically in the area of targeted cancer therapy. I believe the new concept of phage-driven drug-delivery, which we explore in our partnership program, will demonstrate its power and vitality in the near future."
"This is an exciting opportunity for Auburn to contribute to the advancement of drug delivery technologies. This partnership with Calvert Research represents another example of how our college is working with Auburn's Office of Technology Transfer to market our faculty's discoveries," said Dr. Timothy R. Boosinger, dean.
"The Auburn project fits our plans to invest in novel therapeutic approaches that will advance clinical development of new drug compounds. We share the belief that future pharmaceuticals and biologicals will have targeted delivery," explained Russ McLauchlan, CEO of Calvert Holdings Inc. "Our alliance with Auburn University gives us a position in this growing field."
Scheduled to conclude in April 2009, the study's results will be published by Auburn University.
About Calvert Research LLC:
Calvert Research Institute was formed to bridge the gap in the early-stage drug and device development cycle. The group has implemented an innovative model of strategic partnering and can utilize the virtual nature of a consortium of specialized companies and services so that investment communities and start-ups both achieve their goals.
About Auburn University:
For more news about Auburn University, visit http://wireeagle.auburn.edu/. In-depth reporting, including multimedia features and downloadable photographs for media use, can be found at http://www.ocm.auburn.edu/newsmakers/. Auburn University has provided instruction, research, and outreach to benefit the state and nation for more than 150 years, and is among a distinctive group of universities designated as Land, Sea, and Space Grant institutions. Auburn makes a nearly $5 billion economic contribution to the state each year, has more than 250,000 graduates, and provides 130 degree programs to more than 24,000 graduate and undergraduate students.
About Calvert Holdings Inc.:
Formed in 1996, Calvert Holdings, Inc. (http://www.calvertholdings.com) is a privately-held company consisting of a diverse portfolio of companies including the following: Calvert Labs, Calvert Research, Calvert BioCapital, Calvert Creative, Carolina Securities, and Calvert Cafe.
Calvert Holdings is a company of people who are passionately engaged in contributing to the future well being of the planet we live on. By analyzing how emerging discoveries and current trends will affect future global needs, we position resources and apply our skills to meet them.
###