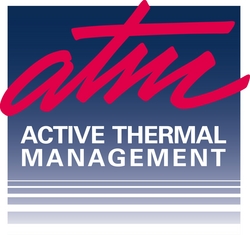 You don't have to burn your hand to know that most of the power that goes into any home electronic system is dissipated as heat
Long Beach, CA (Vocus) October 28, 2008
Active Thermal Management (ATM), experts in quiet thermal protection solutions, will be showing its full line of cooling products at this week's Electronic Home Expo (EHX) show in Long Beach. The protective ventilating solutions for home electronics from ATM number more than twenty separate devices - even more with the many variations of wood designs and various component configurations offered.
"You don't have to burn your hand to know that most of the power that goes into any home electronic system is dissipated as heat," said Frank Federman, CEO for ATM. "Reducing heat issues and heat damage requires almost as many different solutions as there are custom installations, and it is becoming even more critical as the installations grow in size and complexity."
ATM will be demonstrating products and answering cooling and system ventilation questions with their partner Volutone in booth #500 at the expo. All of the products scheduled for display can also be previewed on ATM's website at http://www.activethermal.com .
About Active Thermal Management
Active Thermal Management, headquartered in Valencia, California, is a leading manufacturer of quiet, professional thermal protection products for residential and commercial installations. Providing highly specialized products for almost every conceivable installation and application, Active Thermal Management produces cooling solutions for large and small system enclosures, as well as individual components. For more information, please visit http://www.activethermal.com
Contact:
Susie Cover
Crown Public Relations
870.972.6070
[email protected]
###