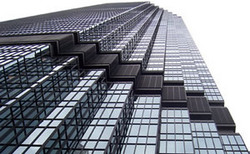 Minneapolis, MN (PRWEB) October 24, 2008
Globe University invites you to join students and faculty on October 24, 2008, to celebrate the opening of the school's new location on the concourse level of the IDS tower at 8th and Marquette. Mayor R.T. Rybak will preside at the 8 a.m. ribbon cutting ceremony. Between 12 and 2 p.m., visitors can tour the new classrooms, meeting spaces and lounge areas. Light refreshments will be served and the school will provide information about its business, legal and information technology degree programs.
The downtown location offers the MBA, bachelor's and associate degrees leading to careers in business, legal and technology fields. National and multinational corporations, law firms and other organizations work closely with the school in the development and implementation of training and leadership programs. Particularly for students in the Master of Business Administration program, the opportunity to study in the area's largest commercial community adds a rich element to their educational experience.
Another special focus of the Minneapolis learning site is the international MBA student. The staff provides an array of support services to ensure the success of students from around the world, assisting them as they acquire visas, find lodgings, find employment that satisfies the MBA program requirements, and adjust to life in the American midwest.
Globe University and Minnesota School of Business are members of Globe Education Network. Together with IPR and other area schools, the colleges offer students practical, career-focused training. A student can take classes at any member school or through Globe University Online.
John Brockberg
Campus Director
Globe University-Minneapolis
612-455-3000
80 South 8th Street, CC 100
Minneapolis, MN 55402
###