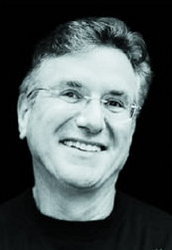 Houston, TX (PRWEB) October 24, 2008
Breast reconstruction surgery can restore the appearance of a normal breast after a mastectomy or lumpectomy -- and help a woman feel like her normal self again. "Many women find that breast reconstruction can significantly improve their self-image, self-confidence and quality of life," says Houston board-certified plastic surgeon Norman Rappaport, MD, FACS.
"I'll never forget when they took off all the bandages after my surgery,' says Susan, who had a modified radical mastectomy and breast reconstruction in 2002. "My husband put a mirror in front of me so I could see my chest. I didn't see a lateral scar across a flat or sunken chest well -- I saw a breast. I just cried -- I was so thankful."
"But not every woman is informed of her reconstructive surgery options before having a mastectomy or lumpectomy," Dr. Rappaport notes. "And many women don't realize that by law, breast reconstruction surgery is covered under health insurance plans that offer benefits for mastectomy."
The Women's Health and Cancer Rights Act of 1988 requires coverage for all stages of reconstruction of the breast on which the mastectomy was performed. The law also requires insurers to cover surgery and reconstruction of the other breast to produce a symmetrical appearance.
"It's important for breast cancer patients to meet with a plastic surgeon before any surgical intervention so they fully understand their options," says Dr. Rappaport. "If the patient opts for reconstructive surgery, it's best for her general surgeon, oncologist and plastic surgeon to work together as a team."
According to the Brigham and Women's Hospital, Boston, study in the April 2008 Journal of the American College of Surgeons, doctors are more likely to discuss reconstructive surgery with younger, more-educated white women than with older, less-educated Hispanic women. Of the women who had a discussion with their doctor about breast reconstruction, about 70% decided to have that surgery.
Many times, women do not know what types of changes to expect in their breasts' appearance--especially after a lumpectomy. Researchers at the University of Michigan Comprehensive Cancer Center found that patients who have breast-conserving lumpectomy surgery are even less likely than mastectomy patients to have their surgeons discuss the types of aesthetic changes they will likely see in their breasts.
The Michigan researchers' study, reported in the July 10, 2008 Journal of Clinical Oncology, found that one-third of women who opt for breast-conserving cancer surgery say they now have an asymmetry between their breasts that greatly affects their quality of life. These poor aesthetic outcomes are linked to depression and fear, according to the researchers.
Breast cancer patients who take an active approach to their medical care find that it helps in their physical and psychological healing process. Karen was 53 in 2004 when she was diagnosed with breast cancer. When she decided she wanted reconstructive surgery, she interviewed several plastic surgeons.
"I wanted someone who would have a dialog with me," Karen explains. "Most of the plastic surgeons said, 'Take both the breasts off,' and then they wanted to do massive amounts of reconstruction. I chose not to do that."
Karen opted to have a lumpectomy; then she had reconstructive surgery after undergoing chemotherapy and radiation. Today she is very happy with her results. "They were able to preserve the natural nipple," Karen explains. "I had the minimal amount of surgery I could possibly have. My personal feeling was to find the best course of action for me, not just go with what one doctor said.
"It's not that you're not a woman if you don't have your breasts. It's just your self-confidence and your feeling about how you look," says Karen. "I work in a business where I see clients all the time and I'm in front of people, so these factors were important to me."
Dr. Rappaport notes that some women prefer to wait until after their cancer surgery to decide on reconstruction. "Breast reconstruction surgery can be performed at essentially any time if you are undecided at the time of mastectomy or lumpectomy," he says.
For more information on breast reconstruction, visit http://www.normanrappaportmd.com/reconstructive/breast.
Norman Rappaport, MD, FACS, is a Houston, Texas plastic surgeon board-certified by the American Board of Plastic Surgery. For more information, visit http://www.normanrappaportmd.com
###