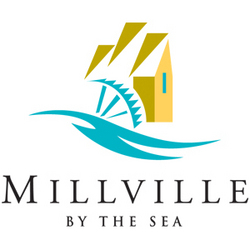 Oceanview, DE (PRWEB) October 26, 2008
Millville By The Sea, Delaware's largest master planned community, has donated $10,000 to The Fisher House. Proceeds were from Millville By The Sea's fourth annual Charity Golf Tournament, held October 7th, 2008 at Bear Trap Dunes Golf Course in Ocean View, Delaware.
The Fisher House™ program is a unique, private-public partnership that supports America's military in their time of need. The program recognizes the special sacrifices of our uniformed men and women and the hardships of military service by meeting a humanitarian need beyond that which is normally provided by the Departments of Defense and Veterans Affairs.
The developers of Millville By The Sea are proud to be a part of The Fisher House™ program and will continue to support this great organization's efforts in the future.
Millville By The Sea, when completed will have more than 3,000 homes, multiple pools, tennis & recreation areas, lakes, a town center with shops and services, and the new Beebe South Coastal Medical Center.
Millville By the Sea, located on Route 17, 1-mile south of Route 26 in Millville, Delaware is just 4-miles from the Atlantic Ocean beaches.
The Sales and Information Gallery is open daily 9AM - 5PM and 11AM - 5PM on Sundays.
For more information, visit Millville By The Sea
Contact:
Brigit Taylor
Sales Manager, Millville By The Sea
Broker DE and MD
302-539-2888 - office
443-622-2069 - cell
brigit@millvillebythesea.com
###