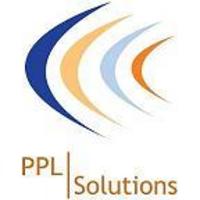 We are delighted to partner with a firm that has such broad and deep expertise in the legal business platform market place.
Pittsburgh, PA (PRWEB) October 26, 2008
eBillingHub , the world leader in simplifying electronic billing for law firms, today announced a partnership with Professional Plus Solutions an independent technology consulting firm dedicated to developing and implementing innovative solutions for a project's success through technical excellence, innovation and client understanding. Under terms of the agreement, Professional Plus Solutions will provide eBillingHub service implementations and best practices for legal electronic billing projects for eBillingHub clients. Additionally, eBillingHub will provide training and support to Professional Plus Solutions consulting teams as they implement electronic billing solutions and best practices for law firms.
"After years of success in the North American marketplace, we are now experiencing similar market acceptance in Europe, and in particular the U.K. Partnering with Professional Plus Solutions allows customers to work with a local professional services provider," said Alan Himler, Senior Vice President of eBillingHub. "We are delighted to partner with a firm that has such broad and deep expertise in the legal business platform market place."
"Ebilling is an increasingly important process for our clients and Professional Plus Solutions is committed to fully addressing their needs," said Niamh Eadie, Chief Executive of Professional Plus Solutions. "Our partnership with eBillingHub matches our business approach to technology consulting, putting a priority on top-line growth potential and cost containment for clients. The ebilling implementations will provide clients with a comprehensive, end-to-end solution to simplify their electronic billing processes." "We are very excited to add the eBillingHub offering to our Solutions Implementation group that already delivers business transformation through the implementation of legal applications such as Elite and Aderant."The eBillingHub helps law firms speed up the collections process, reduce the complexity of electronic invoice submissions, eliminate billing backlogs and common submission errors, and minimize or eliminate the need for additional staff to administer electronic billing. For law firms, using the eBillingHub results in improved cash flow, increased partner distributions, and enhanced client service.
Initially released in 2004, eBillingHub uses a service-oriented architecture (SOA) and Web services standards for its integration with practice management systems such as Elite, a ThomsonReuters Business ((NYSE: TOC; TSX: TOC), ADERANT and RainMaker. With hundreds of customers and service providers using eBillingHub and its LEDES Toolkit™, the eBillingHub is often considered the de facto standard for electronic billing for law firms of all sizes.
About Professional Plus Solutions Limited
Professional Plus Solutions is a global leader specialising in practice management implementations for professional service firms. Professional Plus Solutions is a business transformation consultancy that designs, implements and supports solutions that address complex business issues faced by law firms who have implemented practice management and CRM tools. Additionally, Professional Plus Solutions have two flagship products, InfoPlus, an Information Generation tool and BCon, a business continuity communications framework. Please visit us at http://www.professionalplussolutions.com
About eBillingHub®
eBillingHub is the leading provider of Software as a Service (SaaS) solutions for law firms, making it possible for firms to simplify the electronic billing process. The company's patent-pending technology provides a comprehensive and collaborative approach for preparing, tracking, submitting and managing the electronic billing process.
Unlike tools used by law firms to create LEDES invoice files, the eBillingHub simplifies the electronic billing process by integrating a law firm's time and billing software with multiple electronic billing vendors which are often specified by a firm's clients. For more information, please visit http://www.eBillingHug.com.
Editor's Note: The correct usage of the eBillingHub company or product name is with a lowercase 'e' and uppercase 'B' and 'H'. eBillingHub® is a registered trademark and the LEDES Toolkit™ is a trademark of IGD Systems, d/b/a the eBillingHub. All other trademarks mentioned herein are the protected properties of their respective owners.
# # #