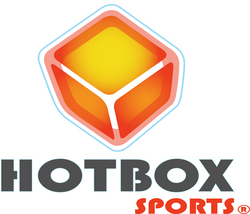 Haworth, NJ (PRWEB) October 27, 2008
On October 27, 2008, Hotbox Sports launched http://www.hotboxsports.com to showcase its patent pending fantasy sports game. Created in 2005, the main goal of Hotbox Sports was to isolate the properties that make fantasy football so successful and create a new game that brings the excitement of fantasy football to other sports, starting with fantasy basketball. Hotbox Sports welcomes sports enthusiasts worldwide to Experience the Fantasy Sports Revolution.
The patent pending Hotbox Sports format has identified the elements that make fantasy football so successful: Emotional Appeal - One Player, One Game, One Night; Coaching Aspect - Your decisions determine the fate of your team; Game Day - The ability to get together with a friend to watch a meaningful game; Urgency for real time stats.
The Hotbox Sports format incorporates these successful elements into its game by adjusting the regular season's schedule. The key element is that a game period stretches over three days. Over that three day period, a player can be activated only once even if that player plays more than once in those three days. The choice is yours for which game to activate him, but only the stats from the night you activate him will count. Don't forget that the Hotbox Sports format is head-to-head, just like football, so by the end of the three day period, all of your starters will have played and the results are final.
The release of the Hotbox Sports format, through http://www.hotboxsports.com, was made possible in conjunction with Fanball, a wholly-owned subsidiary of Liberty Media Corporation and a premier provider of online fantasy sports contests, content, strategy and insight. Fanball, whose corporate headquarters are located in St. Louis, MO, will also provide real-time statistics and up-to-date news content.
Please proceed to http://www.hotboxsports.com for more information on how the Hotbox Sports format works, to join or create a free public or private league or to get up to the minute basketball news and stats.
About Hotbox Sports LLC:
Hotbox Sports LLC is a privately owned company based in Haworth, New Jersey. Created in 2005, Hotbox Sports set out on a mission to change the way Fantasy Sports are played starting with Fantasy Basketball and eventually expanding to Baseball, Hockey, and Soccer. If you require any further information please contact info @ hotboxsports.com.
###