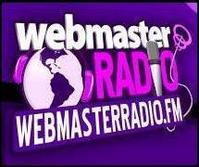 Detroit, MI (PRWEB) October 28, 2008
Conference-goers and speakers at the International Public Relations Society of America (PRSA) Conference in Detroit this weekend will be interviewed by media relations maven Margo Mateas as part of WebmasterRadio.FM's PRSA conference coverage.
"Our listeners look to us for fresh, entertaining interviews that give them the inside scoop -- and who better to do that than Margo Mateas, the media maven herself?" said WebmasterRadio.FM President Brandy Shapiro-Babin. "We want the inside scoop on the speakers and content that makes the conference come alive."
The world's largest business to business online radio network, WebmasterRadio.FM produces over 22 hours of original content per week, more original programming than the NBC network. WebmasterRadio.FM provides in-depth coverage of conferences and trade shows throughout the tech industry, interviewing today's thought leaders.
Margo Mateas, known as The Media Relations Maven, is a PR and communications trainer and former journalist. "This takes me back to my days in radio and newspaper. I still love interviewing people. So look for me toting half a satellite around the conference. I should be easy to spot!"
Interviews will be sent to WebmasterRadio.FM and produced for broadcast in November, Shapiro-Babin said.
About WebmasterRadio.FM:
WebmasterRadio.FM lifts the "veiled curtain" of the Internet, bringing the business community together through an interactive radio network. Its listeners are a global group, comprised of everyone from corporate executives and decision makers to small and mid-sized businesses and individual entrepreneurs. WebmasterRadio.FM's stellar line-up of radio programming includes "CoverStory" with Joe Beaulaurier of PRWeb, WebmasterRadio.FM's official newswire; "The Hook with Katie Kempner" with Katie Kempner, vice president of Crispin Porter + Bogusky; "The Daily SearchCast" featuring search authority Danny Sullivan of SearchEngineLand.com; and more. To tune into WebmasterRadio.FM's live content or check out the show lineup, please visit http://www.WebmasterRadio.FM.
About the Public Relations Society of America (PRSA):
The Public Relations Society of America, headquartered in New York City, is the world's largest organization for public relations professionals with nearly 32,000 professional and student members. PRSA is organized into 109 Chapters and 10 Districts nationwide, and 19 Professional Interest Sections and Affinity Groups, which represent business and industry, counseling firms, independent practitioners, military, government, associations, hospitals, schools, professional services firms and nonprofit organizations. The Public Relations Student Society of America (PRSSA) has 296 Chapters at colleges and universities throughout the United States, and one Chapter in Argentina.
###