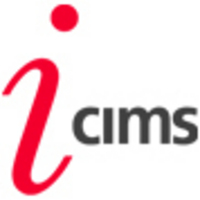 Organizations requiring support for integrated recruitment and performance management should consider iCIMS on their evaluation short list.
Hazlet, N.J. (PRWEB) October 28, 2008
iCIMS, a leading Software-as-a-Service (SaaS) provider of talent management solutions, has recently garnered much recognition in Bersin & Associates' 2008 High-Impact Performance Management report. Covering the trends, best practices, and organizational experiences in performance management, this report provides organizations with benchmark data and guidance to support the design of high-impact practices unique to their business conditions.
Taking into consideration company profiles as well as product evaluations, research results identified iCIMS as a key solution provider that offers well-integrated performance management technology in addition to strong pre-hire tools. Against a competitive vendor landscape of 24 software providers, iCIMS emerged as an HR technology innovator whose single platform offers users a truly integrated talent management experience.
Leighanne Levensaler, director of talent management research at Bersin & Associates, comments, "One of the key differentiators of iCIMS' performance management solution is employee and manager user experience. The application is designed to look like a user's natural workspace – MS Outlook and Office. The user enters the application through a dashboard and is alerted to complete all necessary tasks. Moreover, iCIMS supports full Unicode, making international use that much easier."
The report notes that, "Organizations requiring support for integrated recruitment and performance management should consider iCIMS on their evaluation short list."
Specifically, the Bersin & Associates report highlights three key differentiators of iCIMS:

Customer support, which includes unlimited service for all clients 24 hours a day, five days a week
Short implementation process, allowing clients to deploy performance tools in less than two weeks
Strong end-user experience, emphasizing an intuitive, organically-developed user interface—one obviating the need for separate or additional modules
CEO and founder of iCIMS, Colin Day, voiced enthusiasm for the research results. "Bersin's report serves as further proof that iCIMS can and does robustly support post-hire needs upon being evaluated against other vendors. It's exciting to see how our technology makes the most out of its first-rate flexibility, seamless integrations, and all-inclusive power. With iCIMS' talent platform, all phases of the talent lifecycle, not simply pre-hire, are accessible and can be transformed into a world-class experience for employees. Performance management becomes a natural extension of the all-in-one package."
iCIMS' performance management tools have inspired confidence in myriad customers, such as the likes of Athletes' Performance, Continental Airlines, Dresser Rand, Meridium, and the National Minority Aids Council, which are leveraging the platform to realize their post-hire initiatives.
To help organizations maximize the performance potential of their existing talent pools, iCIMS' talent platform comes equipped with comprehensive performance management tools that allow users to assess employee performance and make decisions based on those evaluations. Working with managers, HR professionals, and mentors on these appraisals enables employees to receive comprehensive feedback on their strengths, weaknesses, and ways in which they can progress within the organization. iCIMS' performance management software allows clients to collect, track and manage this data within the core software platform, streamlining and centralizing all activities throughout the employee lifecycle.
About iCIMS:
iCIMS, a leading Software-as-a-Service (SaaS) provider, is an Inc. 500 honoree focused on solving corporate business issues through the implementation of easy-to-use web-based software solutions. The first of its kind, iCIMS' Talent Platform enables organizations to manage their entire talent lifecycle from applicant tracking through onboarding and beyond through a single web-based application. With more than 600 clients worldwide, iCIMS is one of the largest and fastest-growing talent management system providers in the space. To learn more about how iCIMS can help your organization, visit http://www.icims.com or view a free online demo of the platform at http://www.icims.com/demo.
About Bersin & Associates:
Bersin & Associates is the only research and advisory consulting firm focused solely on WhatWorks® research in enterprise learning and talent management. With more than 25 years of experience in enterprise learning, technology and HR business processes, Bersin & Associates provides actionable, research-based services to help learning and HR professionals improve operational effectiveness and business impact.
This press release was distributed through eMediawire by Human Resources Marketer (HR Marketer: http://www.HRmarketer.com) on behalf of the company listed above.
###