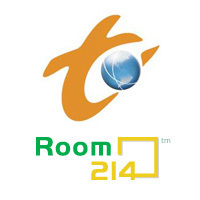 Travel Channel understands that viewers are looking for ways to engage their content both through the television shows and online
Boulder, Colo. (PRWEB) October 29, 2008
The Travel Channel today announced its decision to extend its ongoing partnership with Room 214 through 2009. The Colorado-based social media agency has been involved with several new social media strategy and word of mouth marketing efforts for Travel Channel since April, 2008. Key components of programs provided include: social media intelligence, key influencer identification, online community management and blog development.
"Room 214 was chosen as our word of mouth marketing agency because of their clear understanding of social networking, and their ability to conduct the authentic outreach that has proven to influence consumer behavior," stated Pete Dorogoff, Head of Digital Marketing for Travel Channel. "As we look to 2009, we are excited to extend our partnership with Room 214 as we continue to grow our social media activities to better engage our viewers and build our brand."
"Travel Channel understands that viewers are looking for ways to engage their content both through the television shows and online," stated James Clark, Managing Partner of Room 214. "Word of mouth marketing works well when impassioned audiences are given access and venues to participate and share with like minded people." Room 214 will help audiences of popular Travel Channel shows like Bizarre Foods, No Reservations and Passport to Great Weekends take their conversations online.
About Travel Channel Media:
Travel Channel Media is an integrated travel media business, and is wholly owned by Cox Communications, Inc., a leading multi-service broadband communications and entertainment company. Travel Channel Media includes: the Travel Channel television network, available in more than 91 million U.S. cable homes; Travel Channel HD™, the network's high-definition simulcast; travelchannel.com, the network's broadband travel hub; Travel Channel's video-on-demand (VOD) and HD VOD offerings; its mobile content platform, Travel Channel GO™; and World Hum (worldhum.com), a leading online travel blog.
About Room 214
Room 214 is a social media agency offering online word of mouth marketing services that include: viral and social media campaign development and execution; online reputation management and monitoring; Facebook strategies, management and implementation; Post Zinger blog and podcast development; Apple-approved iPhone application development; RSS/syndicating online press rooms; optimized press releases, online article marketing, search engine optimization; Google-certified search marketing; landing and conversion page development and email management.
Visit Room 214 at:
Room214.com
Blog/Podcast: CaptureTheConversation.com
Contact Info:
Guy Murrel
Catapult PR-IR
303-581-7760 X17
James Clark
Room 214, INC
Boulder, CO
Phone : 303-444-9214 ext. 100
Fax : 303 736-4377
###