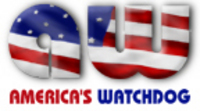 If a homeowner or a plumber has specific information about a Kitec brass plumbing part, or Kitec brass fitting failure, they should contact the Homeowners Consumer immediately at 866-714-6466
Washington, DC (PRWEB) October 28, 2008
According to Americas Watchdog, "If a homeowner or a plumber has specific information about a Kitec brass plumbing part, or Kitec brass fitting failure, they should contact the Homeowners Consumer immediately at 866-714-6466".The Homeowners Consumer Center's web site is located at http://HomeownersConsumerCenter.com
Americas Watchdog has specific information that the Kitec brass plumbing fitting was used new residential construction in most Canadian Provinces and the following US States:

In every Province of Canada
Washington State
California
Oregon
Arizona
New Mexico
Texas
Florida
The group now believes Kitec brass plumbing fittings may have been used across Canada & the US. Signs of a Kitec brass fitting failure could include what appears to be a white film or substance on the exterior of the fitting. There have also been reports of Kitec hot wat lines (with a red sleeve on it) that appear to have bubbles or marks on its exterior.
Plumbers who have made repairs to a home or condominium with a Kitec brass fitting plumbing part should contact the Homeowners Consumer Center. Individual homeowners who may have the Kitec bass fitting in their home should contact the Homeowners Consumer Center immediately. Homeowners or plumbers can contact the Homeowners Consumer Center anytime at 866-714-6466. The Homeowners Consumer Center's web site is located at http://HomeownersConsumerCenter.com.
Americas Watchdog and its Homeowners Consumer Center are all about consumer protection and corporate responsibility.The Homeowners Consumer Center conucts national & international investigations of possible defective building materials in behalf of homeowners.
###