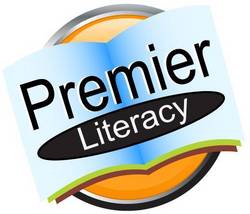 Joliet, IL (PRWEB) October 29, 2008
Premier Literacy announces the release of version 9 of the industry-leading Key to Access portable literacy tools. First introduced in 2005, the Key to Access has become a de facto standard for portable literacy software and hardware. The new Key to Access is even faster and more reliable than ever!
The Key to Access is not much bigger than a car key - yet still opens the world of digital information to individuals with print-related disabilities. A device not much larger than a pack of gum contains a collection of tools designed to make your entire computer accessible.
Kenneth Grisham, President / CEO elaborates "Since we first introduced portable literacy technology devices three years ago, Premier Literacy has helped thousands of students in the K-12 and Higher Education arena throughout the US and Canada enhance their educational success and quality of life. Whether purchasing for your own use or for your institution, the Key to Access is an affordable and effective alternative not just in the classroom, but for transition from High School to College and even to the Workplace."
Dr. Steve Timmer, PhD, Vice-President of R&D, further explains "Premier Literacy has a long-standing reputation for affordable, yet powerful literacy software known for their ease of use without locking individuals into proprietary environments and yet remain the most cost effective on the market. Premier Literacy tools empower individuals, allowing them to read and write more efficiently and proficiently to keep up with the literacy demands of today's digital world. The Key to Access is like an entire portfolio of reading and writing tools that fit in the palm of your hand. The tools are task-specific with each application optimized to assist individuals with a particular reading or writing activity."
The tools are designed to work with other industry-standard applications, like email programs, word processors, and even web browsers. Premier Literacy continues its commitment to ensure our products work with the common file formats found in education and the work place, such as Microsoft Word (including the latest "docx") documents, common text files, Rich Text Format (RTF) and even Adobe PDF Files.
The Key to Access enables you to take your Literacy Software with you on a portable USB MP3 Player. Simply connect the MP3 Player to any USB Port and launch the floating tool bar which will give you access to any of the 10 powerful tools. Since the tools are pre-loaded into the MP3 Player, the software NEVER needs to be installed on your computer. The Key to Access also has generous free space to allow you to store your own text, audio and data files. It even has a digital microphone so you can record lectures, audio notes, etc. All of your personal settings are saved on your Key to Access so that no matter which computer you use, your access and data will be the same.
The Key to Access is comprised of 10 different tools to help all levels of readers:

Universal Reader Plus
PDF Equalizer
Talking Dictionary
Talking Word Processor
E-Text Reader
Text To Audio
Talking Calculator
PDF Magic
Scan And Read Pro
Premier Predictor Pro
All products are easy to learn and use. Comprehensive electronic user manuals are included with each product as are training videos that have been integrated into each application making it easy to master all the new features. The price for the new Key to Access is still only is $349.95 and runs with both Windows XP and Vista.
The NEW Key to Access…..Take it where you live. Take it where you learn. Take it where you work. Take it where you play. Take it wherever you go !!
For more information about Premier Literacy and all of their offerings, go to:
http://www.readingamdeeasy.com OR call us at 815-927-7390, Option 1 for Customer Service.
Premier Literacy
1309 N. Williams St.
Joliet, IL 60435
Email info@readingmadeeasy.com
URL http://www.readingamdeeasy.com
###