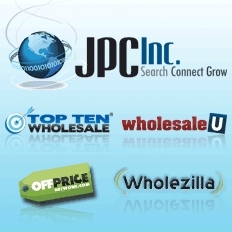 Most people think that being a thriving entrepreneur is something people either naturally possess or not
San Diego (PRWEB) October 28, 2008
Jason A. Prescott, CEO of TopTenWholesale ®, the information superhighway for wholesale suppliers and distributors, will speak at the University of Southern California's Entrepreneur Club event tomorrow .
He will be presenting the "Top Five Traits" entrepreneurs must possess - beside a unique DNA - in order to succeed.
"Most people think that being a thriving entrepreneur is something people either naturally possess or not," said Jason Prescott, CEO of TopTenWholesale. "That's only partly true; no one who has ever succeeded from launching a business has done so by resting on their God-given talents. It also takes a whole lot of work to make it happen. I'm honored to be speaking in front of this distinguished group to offer my thoughts on what it takes to make business dreams real!"
Prescott is a much sought-after expert source and speaker. He has authored coursework for the Search Engine Marketing Professionals Organization as well as spoken at Search Engine Strategies and the San Diego Software Industry Council. Prescott has also written for high-profile outlets such as B2B Online, iMediaConnection, Chief Executive and Entrepreneur Online. He has been recently cited in Inc Magazine, Business Week and Forbes Online.
Recent awards for Prescott and TopTenWholesale include: #1 Fast Growth 2008 (bizSanDiego); ranked among Top 20 Technology developers (S.D. Business Journal); Top 40 Entrepreneurs Under 40 in 2007 (S.D. Metropolitan), Outstanding Emerging Business (Chamber of Commerce) and People To Watch (S.D. Union-Tribune).
More information on the USC Entrepreneur Club event is available at http://usc.facebook.com/event.php?eid=39452529121.
About TopTenWholesale®
TopTenWholesale.com is an Internet property of JP Communications, publisher of other vertical search engine and directories, including Wholezilla.com, OffPriceNetwork.com and WholesaleU.com. The company's mission is to be the information superhighway for the general merchandise industry and facilitate sales of wholesale products such as apparel, jewelry and novelties with independent retailers, closeout distributors and online auction dealers.
###