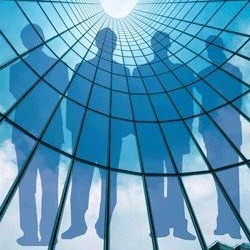 Reaching your Leadership Potential is a proven process for developing leaders
Highlands Ranch, Colo. (PRWEB) October 29, 2008
The TRACOM Group announced the availability of its new leadership development program, Reaching Your Leadership Potential. This one-on-one coaching process dramatically improves the performance of a company's leaders.
The process starts with an initial intake assessment, resulting in a tailored coaching plan focused on the unique needs of the individual. The coaching plan systemically deals with three crucial leadership themes: who am I as a leader, how do I work effectively with others and how do I move to the next level of leadership.
"Companies increasingly recognize the impact of leadership on bottom line results," said Bob Schwieterman, vice president and general manager of TRACOM's Performance Consulting Division. "Given the dramatic changes in the workforce, companies are seeing the need to proactively develop their leaders. TRACOM helps companies improve the performance of current leaders and build a pipeline of future leaders."
The process was developed based on the work of Steve Buchholz, a leadership coach for more than twenty years and published author. The process addresses the six key development areas that affect most leaders:

Developing a personal framework for leading
Understanding and effectively utilizing leadership style
Serving constituents and building bridges with key partners
Achieving work and personal balance
Making important life and work choices
Preparing for the next level of leadership
An important component of the six development areas is the impact of interpersonal skills. A recent TRACOM research study reiterated the importance of interpersonal skills as a key component of the overall success of leaders comparable to intelligence, previous work experience and personality.
"Reaching your Leadership Potential is a proven process for developing leaders," said Buchholz. "The individualized approach of this program accelerates the application of learning to the job. Most importantly, high performing leaders drive higher levels of engagement with staff who work with passion, drive and enthusiasm to get the job done right."
Additional information about the products and services of TRACOM's Performance Consulting Division are available at http://www.TRACOMCORP.com.
About the TRACOM Group
For nearly 50 years, The TRACOM Group has helped individuals and organizations improve workplace performance by building interpersonal skills, improving teamwork and developing leaders. TRACOM offers measurement-based learning models, courses, surveys, assessment tools and consulting services. Much of TRACOM's work is based on the Social Style Model(TM), a proven model for effective leadership performance, work and personal relationships. TRACOM is a division of Reed Business Information.
Media Contact:
Adriana Saldana
Fisher Vista, LLC / HRmarketer.com
831-722-9910
asaldana(at)hrmarketer.com
This press release was distributed through eMediawire by Human Resources Marketer (HR Marketer: http://www.HRmarketer.com) on behalf of the company listed above.
###