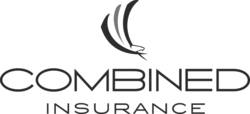 Lengthy illnesses can result in a significant loss of family income or unexpected expenses beyond the cost of medical care.
Toronto (PRWEB) October 29, 2008
As citizens of Canada face growing challenges due to economic issues such as rising health care costs and out-of-pocket medical expenses, cutbacks in Canada's health care system and shrinking contributions by some employers to employee benefits programs, Combined Insurance, a leading provider of supplemental insurance, offers guidance to consumers that supplemental insurance policies are a way to help offset these trends.
According to Jacques Thibaudeau, executive vice president and managing director of Combined Insurance in Canada, "For the remainder of 2008 and into 2009 we expect to see continued economic and financial pressures in Canada. Unfortunately, these pressures can put additional strain on individual and family assets in the event that illness or injury strikes. Out-of-pocket costs mount to cover treatments or medicines not covered by public health care plans." The Canada Health Act provides universal coverage for Canadians; however, each province administers its own plan, which varies from province to province. "With supplemental insurance policies," continues Thibaudeau, "consumers can obtain extra protection for those expenses that are often not covered by standard government health care policies or for private treatments."
Rising Healthcare Costs:
According to a recent article in The Globe and Mail newspaper, health care costs in Canada are rising faster than inflation and in recent years have grown by 7.4 percent annually. While the Canadian National Health Insurance program covers some medical care and hospital treatments, it does not cover all health-related issues.
"The trend of rising health care costs highlights the need for consumers to understand the impact that out-of-pocket expenses for an accident or sickness can have on a family's budget," says Thibaudeau. "Lengthy illnesses can result in a significant loss of family income or unexpected expenses beyond the cost of medical care."
He continues, "There are a variety of supplemental insurance plans available that meet most circumstances and budgets. This additional coverage helps protect your savings and your way of life in the event of an unexpected accident, illness or death," adds Thibaudeau. "Additionally, the funds from supplemental insurance policies are generally paid directly to the insured to help pay for out-of-pocket medical expenses, lost wages or other expenses that follow a significant illness or injury."
Canadian Employees Shouldering More of the Load:
There are many costs associated with accidents or critical illnesses that are not covered by the Canadian public health plans. For example, research published by the International Foundation for Education, Benefits and Compensation found that out-of-pocket expenses for cancer patients' treatments, such as prescription drugs, medical devices, parking, home care, family care and other uncovered expenses, ranged from $17,000 to $30,000. These out-of-pocket costs are similar for heart attack, stroke and other critical illnesses.
"Supplemental insurance can fill the gap that often exists between public health care coverage and needed treatment, such as deductibles, co-payments, medical equipment, outpatient care and the costs associated with family members staying nearby to support the hospitalized family member. Some plans can also help make up for lost income from being unable to work due to extensive illness or injury," notes Thibaudeau.
Supplemental Insurance - It's about Protection:
According to Sylvio Mercier, manager of national product development for Combined Insurance in Canada, "Millions of individuals and families across the provinces of Canada are considered under-insured but most consumers aren't sure exactly what supplemental insurance is and how it might help bridge their coverage gap."
He continues, "Supplemental insurance isn't as complicated as it may seem. It's really just a separate insurance plan that adds to or 'supplements' coverage you might already have. It provides extra protection in the event of unexpected sickness, injury or death."
Supplemental insurance can help protect your savings and way of life. Depending on the type of additional protection needed, there are a variety of supplemental plans available, including:

Disability - if you're unable to work, this coverage can help supplement lost income to ensure you can still cover some living expenses.
Accident - this supplemental insurance provides benefits that are paid directly to you and can be used to cover some of the out-of-pocket expenses related to medical treatment for injuries resulting from accident.
Health - this supplemental plan can help pay for some of the additional expenses related to significant illness, which may include hospital confinement, cancer treatment or outpatient care.
Life - in the event of your death, this coverage helps ensure your loved ones are financially cared for.
A Plan for Everyone:
Supplemental insurance plans are available for a wide range of situations with an equally broad range of benefits in all price ranges.
"Combined Insurance sales representatives can work with consumers to make it easy to determine the right protection for you and your family," Mercier states. "We help assess both current and future needs and identify any gaps in existing coverage. Our company's sales representatives can then explain the various kinds of protection available to ensure consumers obtain the right level of coverage for their unique situation."
About Combined Insurance Combined Insurance (http://www.combinedinsurance.com) is a leading provider of supplemental accident, health and life insurance products and is a member of The ACE Group of Companies. With a field sales force and corporate staff in excess of 10,000 people worldwide, Combined Insurance meets the growing coverage needs of policyholders around the globe. For more information, call 1-800-490-1322 or visit http://www.combinedinsurance.com.
About ACE
The ACE Group of Companies is a global leader in insurance and reinsurance serving a diverse group of clients. Headed by ACE Limited (NYSE: ACE), The ACE Group of Companies conducts its business on a worldwide basis with operating subsidiaries in more than 50 countries. Additional information can be found at http://www.acelimited.com/.
Research Sources:

"A pragmatic Ontario Budget Under Trying Circumstances" reported in The Globe and Mail, March 26, 2008.
International Foundation of Education, Benefits, Compensation, "Group Critical Illness: Is There a Need?" E. Levy, June 2008.
###