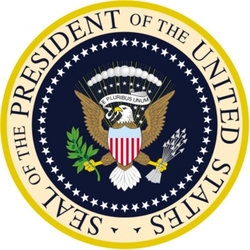 Although we are not making predictions on the final dollar amount, there is a possibility this auction could smash those records
Reno, Nev (PRWEB) October 31, 2008
Responding to demand from conservatives and liberals worldwide, the owner of the widely acclaimed and controversial domain name PresidentBarackHusseinObama.com has decided to sell it in a 10-day online auction.
The auction will begin the evening of Oct. 31, 2008, U.S. Pacific Time, and end on Nov. 10, six days after the presidential election. For fast, direct access to the auction, visit the Web site.
"We anticipate extremely high national and international demand and intense bidding in this auction's final few days," said a spokesman for the domain name's owner, Fix Bay, Inc., a Nevada-based corporation. "Interest in Barack Hussein Obama, and his candidacy for president, plus his middle name ~ Hussein, has helped generate intense worldwide interest."
Bidding will start at 99 cents in a reserve-price auction.
According to the online DNJournal domain name sales reporting service, top domain name sales this year have included $9.9 million for fund.com, $1.659 million for DataRecovery.com, both in March, and $1.015 million for Invest.com in September, after international stock markets began to tumble.
"Although we are not making predictions on the final dollar amount, there is a possibility this auction could smash those records," the Fix Bay, Inc., spokesman said. "If Barack Obama is elected Nov. 4, the term 'President Barack Hussein Obama' will forever become an integral, undeniable and perennial part of American heritage. This compelling and irreplaceable domain name would become embossed in the U.S. and international psyche."
The seller expects purchase attempts by the political allies and political adversaries of the possible future President Obama, with bidding to intensify steadily after Nov. 4 if the democratic candidate is elected, the spokesman said. Fix Bay, Inc., created and purchased the domain name in 2006, before Obama formally announced his candidacy in 2007.
Wayne Melton, President of Fix Bay, Inc., a Democrat, and a candidate for the Reno City Council, said he launched the auction four days before the general election to generate publicity--and hopefully, votes--for his own campaign.
Although the Council's office holders are officially listed as non-partisan, the seven-member board has only one Democrat. Melton seeks to unseat a Republican, a 12-year incumbent vying for a fourth four-year term. All seats are officially listed as non-partisan.
"My opponent's campaign is primarily funded by big-money special interests," Melton said. "My supporters are Republicans, Democrats and independents who desperately want a positive future in our local government, rather than a City Hall that caters primarily to one political party."
Melton's campaign Web site is ElectWayneMelton.com
A Nevada-based S-Corporation, Fix Bay, Inc. provides ghostwriting services, primarily for books. A former reporter and society columnist for the Reno Gazette-Journal and a former general assignment reporter at the Fort Myers, Florida, News-Press, Melton, 52, is making his first bid for political office.
###