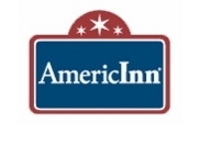 We are thrilled to be officially recognized by the Florida Green Lodging Program and are committed to being an environmentally friendly hotel for the Sarasota area
Chanhassen, Minn. (Vocus) October 30, 2008
The national hotel chain, AmericInn®, announces the environmental recognition of the AmericInn property located at 5931 Fruitville Road in Sarasota, Fla. This hotel location has been honored with a Green Lodging Certification from the Florida Department of Environmental Protection (FDEP) for taking important steps to ensure its hotel environment is eco-friendly for guests. The hotel has also introduced a limited quantity of PURE Allergy-Friendly Rooms, in which every surface, fabric, including air and water, are treated for maximum comfort.
Meeting the FDEP's Green Lodging Certification
The Sarasota-located AmericInn has been given this designation for meeting energy efficiency, waste and water reduction and indoor air quality benchmarks set by the FDEP. For example, the AmericInn of Sarasota management team has implemented the following green initiatives in their hotel property:

Use low flow faucets (2.5 gallons or less per minute), showerheads (2.75 gallons or less per minute) and toilets (use 1.6 gallons or less per flush) in all guest rooms
Offer guests the opportunity to reuse towels and linens to conserve on hotel's water use
Use environmentally preferable cleaners and high efficiency air filters in hotel
Implement the drapes closed program to use energy more efficiently within the hotel
Offer recycling of papers, cardboard, aluminum and steel cans to guests
Discuss green practices at staff meetings to ensure all workers understand program goals
The Green Lodging Certificate program is a voluntary, non-regulatory process that was established by the State of Florida to reward environmentally conscious facilities in the lodging and hospitality industry. "We are thrilled to be officially recognized by the Florida Green Lodging Program and are committed to being an environmentally friendly hotel for the Sarasota area," said Julie Samblanet, general manager at the AmericInn of Sarasota "This green designation reinforces our commitment to our customers and community."
PURE Allergy-Friendly Rooms
In an effort to continue its commitment to helping preserve our environment, Thayer Lodging Group, owner of the AmericInn of Sarasota, introduced PURE Allergy-Friendly Rooms. PURE's patent-pending process removes up to 99 percent of air pollutants, helping guests breathe easier. It also protects hotel guests from irritants such as mold, viruses, bacteria, pollen and yeast, and eliminates odors at the source, leaving rooms smelling fresh. In a PURE room, AmericInn guests have the chance to sleep on mattresses and pillows that are encased in soft, breathable, hypoallergenic bedding products, protecting from dust mite allergens.
About AmericInn:
The AmericInn Lodging System is one of the fastest growing limited service lodging chains in the United States with 230 locations currently open or under development. The success and solid growth of the AmericInn Lodging System is due to its unique AmericInn SoundGuard™ construction method, which provides a quiet room environment and friendly, welcoming service for guests. AmericInn competes across the mid-scale without food and beverage segment. The AmericInn Lodging System is franchised by AmericInn International, LLC, a Minnesota-based company with headquarters in Chanhassen.
###