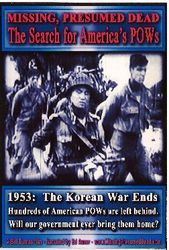 Los Angeles, CA (PRWEB) October 30, 2008
John McCain's political career has been built atop his image as a model prisoner of war during the Vietnam conflict. However, several prominent Republicans attack McCain in a movie released today on the Internet. Unlike the Swiftboat ads which disputed John Kerry's degree of heroism, the movie "Missing and Presumed Dead" claims that McCain actually gave information to the enemy that led to American deaths.
Another video on the website - http://www.McCainBetraysPOWs.com - shows retired Army Intelligence Colonel, Earl Hopper, testifying that McCain gave information on the timing and altitudes of American bombing runs over North Vietnam in exchange for medical treatment.
"Missing, Presumed Dead" also discusses the 32 anti-American radio broadcasts that McCain made for the enemy that were recorded and transcribed by American intelligence.
It is also revealed on the website by Sgt. Major John Holland that Col Ted Guy, USAF, another returned POW, was in the process of drawing-up treason charges against McCain, however, McCain received a pardon when President Nixon gave a 'blanket pardon' to all POWs who had committed offenses while held captive during the Vietnam War.
"Missing, Presumed Dead" was produced by Bill Dumas, the nephew of Roger Dumas, a Korean War POW who has never been repatriated, though there is evidence he may still be alive in North Korea. The movie provides evidence indicating that that his uncle and many other POWs were left behind after the Korean and Vietnam wars. The evidence includes live sightings and aerial photos of ground signals made by prisoners.
The documentary alleges McCain manipulated the legislative process, mandating his POW records be sealed forever to conceal his actual behavior in captivity from the legend that has evolved. It also suggests that this same motivation explains McCain's history of opposing and shutting down all Congressional POW inquiries.
A DVD of "Missing, Presumed Dead" was made available today on a new website entitled McCainBetraysPOWs.com. Before the Presidential election, the same movie will be available as an instant Internet download.
Featured in the movie are former New Hampshire Republican Senator and Co-Chairman of the Senate Select Committee on POW/MIAs, Bob Smith, Jesse Helm's former Chief of Staff, Dr. James Lucier, former Congressman and Chairman of the House Veterans Affairs Subcommittee, Bob Dornan, and many others including former high-ranking military officers and Special Forces veterans.
The movie won Best Documentary at the Fort Meyers Beach Film Festival and Best Historical Documentary at the Visions Blue Ridge Film Festival. The producer is available for television or radio interviews in Los Angeles.
Novebmer 4 is the anniversary of Roger Dumas' capture in North Korea.
Contact:
Bill Dumas Productions
Phone 626-441-4389
http://www.McCainBetraysPOWs.com
###