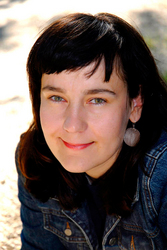 Cleveland, OH (Vocus) October 30, 2008
AFI FEST 2008 will include a new short film, "Women's Work" shot by cinematographer Tiffany Laufer and directed by Chad Benton. Show times are: 'Amuse Bouche' shorts program, Thursday, Nov. 6 at 9:50 p.m. and Friday, Nov. 7th at 12:50 p.m. Women's Work has received rave reviews and has also screened at: Comic Con 2008, GirlFest, New Orleans Film Festival, Sidewalk Moving Picture Festival, Charlotte Film Festival, Moondance International Film Festival, Danceswithfilms & the San Francisco Black Film Festival.
Tiffany Laufer (Cinematographer) has shot numerous short films and music videos to include her work on the Dove Foundation award winning feature film Christmas at Maxwell's. Christmas at Maxwell's received a theatrical release and is in TV syndication this year. Tiffany worked with Jack Hourigan of The Food Network on Journey to Your Plate and Fred Armisen of Saturday Night Live. Tiffany's feature script 'Emily and the Blue Heron' was a semi-finalist in the Sundance Screenwriter's Lab. Tiffany's reels can be seen at: tiffanylaufer.com
Chad Benton (Director) a native of Sumter, South Carolina, was raised on a myriad number of Air Force Bases across the East Coast. A graduate of the North Carolina School of the Arts, School of Filmmaking, he has made several short films. Also a theater major at Lees-Mcrae College, he saw fit to put himself in front of the camera whenever possible. All of these projects were made with monies raised as a commercial actor, sound mixer (The Rough South of Larry Brown) boom operator, and even playing the Charader for Mark Burnett's internet game show, Goldrush.
Elizabeth Bond (Actress) graduated from Brown University with a double major in Biology and Latin then landed a role in the film The Notebook directed by Nick Cassavetes. Since moving to LA she has appeared on Gilmore Girls, Supernatural, Everwood and Bones. She also appears in the season five premiere of Nip/tuck opposite Julian Mcmahon.
Treisa Gray, also and actress, is a native of South Central Los Angeles. She graduated from California State University Dominguez Hills with a degree in accounting. Treisa has made appearances on Gilmore Girls, Boston Legal, Alias, 7th Heaven, Two and a half Men, The Nine, Strong Medicine and Stacked. She also performs stand up comedy, improve and has written and performed her own one woman show While I Go Through The Pain.
Actor Christopher Carrington is a vertern of the stage with leading roles in Macbeth, A Dr. Suess Christmas, One Flew Over the Cuckoo's Nest, Do Lord Remember Me & A Raisin In the Sun, for which he was honored with a coveted Peirrot Award for Best Actor. He can also be seen in the horror film, Amhurst.
Contact info for Tiffany Laufer – 216-229-4444. LauferFilm.com was founded in 1996 by Georgetown University grads Bill and Tiffany Laufer. They are a father - daughter film team. For additional info, check lauferfilm.com, christmasatmaxwells.com/ and http://www.imdb.com/title/tt0420550/.
###